BY ABIGAIL BUITUMELO
We're five months into 2023, and it has never been more clear that despite the country's long history of discrimination and violence against queer individuals, queer activists have been instrumental in pushing for legislative and social change, with a growing number of small businesses, international and national organisations, and particularly coalitions formed by grassroots activists working to advance the cause.
---
In their struggle for equality, activists in Namibia have made great progress in intersectionally advocating for their rights, while various organisations and movements have flourished with the queer community's growing and vibrant visibility.
The Pride Pop-Up, established in 2018, offers a space for members of the queer community to gather and express themselves freely by showcasing their talents, businesses, art, and culture. This event often features free health services, live poetry, food stalls, and music. Its role is to create a safe and inclusive space for queer people in Namibia and to raise awareness and visibility of queer issues in the country.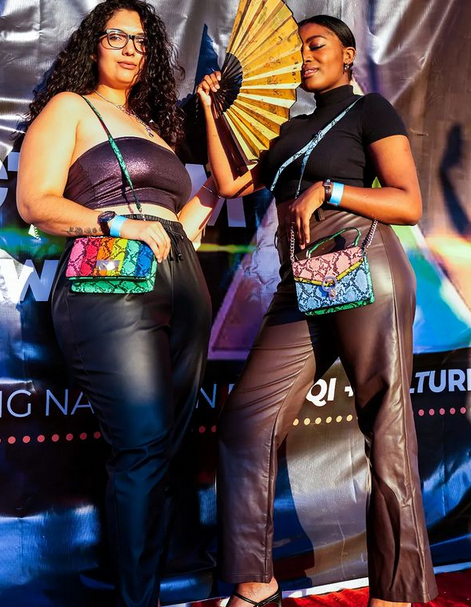 ---
Strategic litigation is one effective and key form of advocacy, as seen in the 2021 Mercedes v. Minister of Safety and Security Case, whereby the court held that police brutality towards Namibian citizens is co-signed to pre-independence Namibia and has no place in a constitutionally protected and democratic Namibia. According to this case, which purposefully interpreted Article 10 of the Constitution, transwomen are equally protected from gender-based discrimination.
Through Positive Vibes Trust, Friedel Dausab launched a case at the High Court of Namibia in June 2022 challenging the constitutionality of the apartheid-era law against sodomy. This case is an important one that is yet to be heard but could significantly change not only the amount of public discrimination that queer men face but also their access to comprehensive sexual healthcare in the country.
---
Queer Love & Art
Drag Night Namibia has been transforming our Saturday and Friday nights since March 2021 and has developed a reputation for its flashing lights, fashion statements, and ability to fully immerse you in an unforgettable pop culture experience. Drag Night events in Namibia often take place in safe spaces such as Cafe Prestige and the Brewers Market. Most recently, as they enter their third cycle with sold-out shows, their popularity has called for a bigger monthly residency for their supporters at The Loft.
Performers are often dressed in full drag, and they perform a range of different acts, from lip-syncing to singing and dancing. Drag Night is more than just entertainment; it is a form of employment and creative expression to celebrate queer culture for a community that is otherwise marginalised in the local economy. The creative industry has seen a boost in queer art representation, with galleries like Efano Efano and The Project Room-Namibia curating queer artwork for exhibitions.
In February 2023, The Voices for Choices and Rights Coalition released a video featuring a queer Namibian couple discussing their relationship, titled "Queering Love in February". While discussing their relationship, the couple shared intimate and beautiful parts of their relationship, speaking about selflessness, fears they have due to living as queer women in Namibia, navigating faith while queer, and how they resolve conflict. This was a refreshing form of digital advocacy, as oftentimes representation of queer individuals is done in negative, harmful, or sensationalist ways.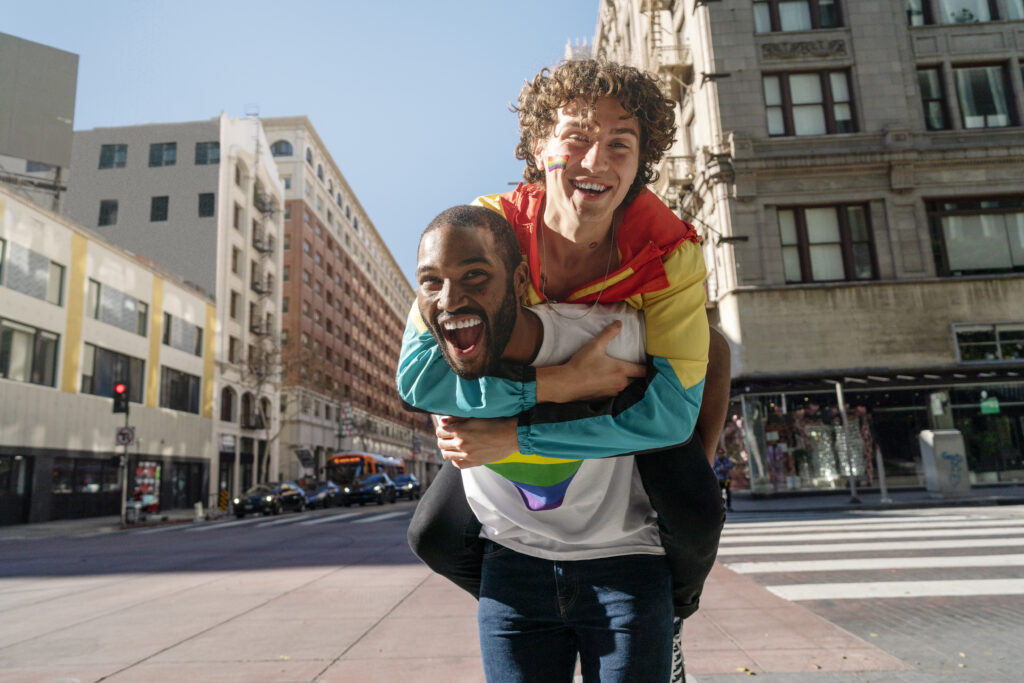 ---
Stride after Stride
Further, a petition was handed to the National Assembly by the Young Feminists Movement of Namibia calling for the amendment of the Domestic Violence Act 4 of 2003 to use inclusive language so that queer persons are afforded equal protection in instances of domestic violence. This protest was filled with personal statements by people affected by the lack of protection that the current act offers, effectively barring queer people from accessing justice.
Over the last five years, queer advocacy has taken stride after stride, culminating in key moments in our nation's history. More recently, in the first week of March 2023, we've seen the relentless activism of Equal Namibia, which was established in 2021 to rally and advocate for the queer community in Namibia.
The movement has used storytelling, media advocacy, key local and international partnerships, protests, and strategic litigation to promote equality and diversity, as well as provide a platform for individuals to express their opinions, engage in dialogue, and participate in decision-making processes.
---
Protection rights
Currently, their advocacy work has contributed to the materialization of two cases in the Supreme Court on the recognition of same-sex marriage, the first to be heard in the Supreme Court since the Frank case of 2001.
However, we are in the fifth month of 2023, and same-sex couples are still not protected under the Domestic Violence Act 4 of 2003; they are still considered a crime under the Common Law of Namibia; and same-sex marriages remain unrecognized.
Statutory law reform is necessary not only to improve the lives of all queer Namibians but also to ensure that the Constitution continues to be interpreted purposefully. As queer advocacy, visibility, and celebration continue, it is important to remember that there are constitutional foundations for the rights of queer people to exist equally, freely, and safely in a born-free Namibia.
"Omashenge Ovanhu!"
---
Abigail Buitumelo is a 20-year-old non-binary, fourth-year law student at the University of Namibia. They are also President of the Break Free to Be Free Society at the University of Namibia, and a community organiser with the youth-led queer rights movement, Equal Namibia. Their interests are in purposeful constitutionalism, environmental law, sexual and reproductive health and rights, writing, and communication.