Sthandwa'sami singer, Emilie, opens up about what drew her to the music industry, what motivates her to craft her art and how one can get a foot in the door.
---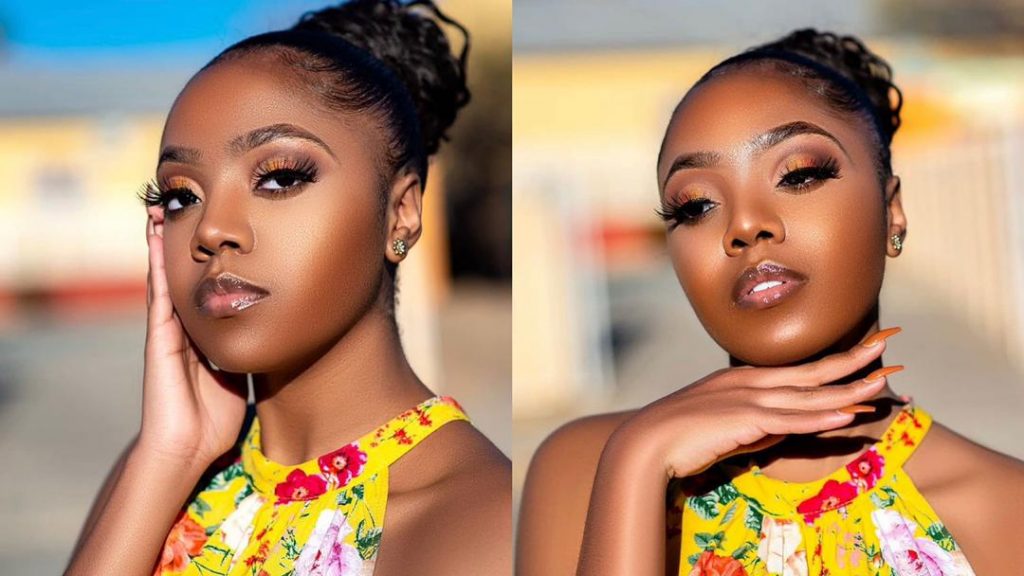 How would you describe yourself in 10 words?
"Hardworking, passionate, ambitious, generous, strong, independent, respectful, honest, loving and straightforward."
Emilie released her first song in 2019, and she says she draws her inspiration from the passion she has for music, her childhood spent always making covers, and also being part of the school choir.
What is your creative process like?
"Firstly, I listen to the beat. Then I think of a situation to write about. After that, I write my lyrics, sing it with the beat, then hit the studio. Basically, it takes me a day to write my music and [I] hit the studio the next day."
"I typically create R&B, Amapiano and a bit of Afro pop."

Emilie
---
What are most useful skills/characteristics in this industry?
"Have patience. Know who to trust, work hard, always be humble and know your limits. Confidence, dedication and creativity are key."
If there was one thing she could change in Namibia's music industry, Emilie says it would be that instead of record labels hiding their masterpieces, she'd allow the artists to perform their composed songs. She'd create a platform where underrated artists like herself could get a much bigger exposure internationally.
---
What would you advice upcoming artists to do?
"The best advice I'd give upcoming artists is to be authentic and compete only with yourself. Always remember to believe in yourself and know that there is such a thing as real talent. Register yourself at NASCAM. They will give you a form to fill in. Once you've registered, then you'll be known as an artist locally and internationally. Once people stream your music, whether it's on radio or elsewhere, you get paid. Promote yourself on all your social media platforms, and send your music to friends and family so they can promote your music as well."
---
Outside of music, she loves doing makeup, hence her being a makeup artist. Her work can be found here.
She says she'd looove to collaborate with Gazza, Yeezir, Ethnix, Dj Spuzza, Boohle SA, Elaine and Kabza De Small. Internationally, Ella Mai, H.E.R and Summer Walker are on her wish list.
"There are so many good young artists in Namibia that need exposure. I believe if that can happen, many artists will go very far in life, whether it's Europe or America."

Emilie
What can we expect next from Emilie?
"I'm working on an EP album. The date is loading, but the album will solely be based on Amapiano music, and later work on an R&B EP too."
What is one message you would give to your fans?
Because we cannot have Emilie here and not ask what she'd want her fans to hear. "Well, one message I can give to my fans is that whatever you want to achieve in this world is possible. The most important thing I have discovered, and perhaps you could use, is to be passionate and enthusiastic about the path you choose, and you'll always win in life."
---
While we wait for her upcoming albums, her other songs are out. Check them out on all streaming platforms like YouTube, Deezer, SoundCloud and Spotify. A fan favourite is Sthandwa'sami. And make sure to set a reminder for Nkulunkulu Wami, which premiers on the 23rd of May.