#IncusionInConclusion
On Saturday, 23 July 2022, the Namibia Media Trust's Youth Quake hosted its annual #YouthQuakeNam event at Gateway Conference Centre, in Khomasdal. Youth Quake aims to empower Namibian youth to actively participate in public decision-making. This year the event was held with a special focus on promoting participatory development by motivating youth participation in national agenda through mass media.
---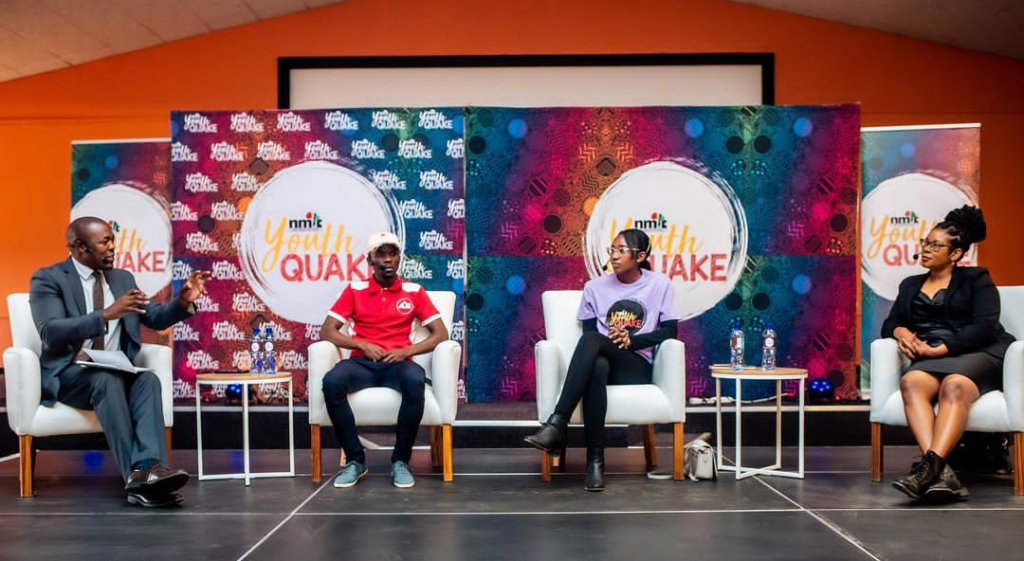 ---
Inclusion In Conclusion
"Inclusion and equal participation in public life of all citizens is of paramount importance to us at the Namibia Media Trust (NMT). We believe that the media is pivotal in reaching this goal. This year's theme for the #YouthQuake event 'Inclusion in Conclusion' is to ensure greater inclusion, participation and representation in the media of those who are often overlooked and operating on the fringes of our society." Namibia Media Trust and Youth Quake shared in a joined social media post posted during the event on Saturday.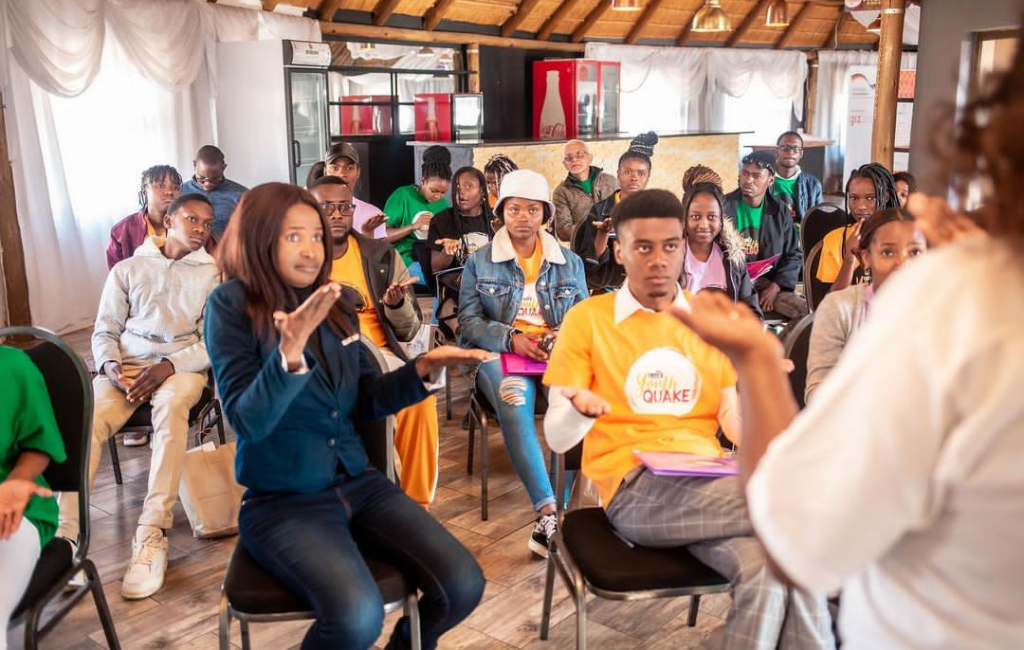 ---
The event's program for the day involved a number of grouped engagements and presentation sessions on different issues, namely;
ACTION for ACCESS. Focused on Inclusive Access to Information for Person's with Disabilities. Facilitated by Orben Muluti and Ruusa Ntinda.
Big Brother's Watching. Focused on Mandatory SIM registrations and Safe navigation on social media spaces. Facilitated by Frederico Links.
The Sign Shop. Focused on teaching attendees the basics of Namibian Sign Language. Facilitated by Beata Armas
'We the youth, We the citizen'. Focused on promoting the youth's understanding of constitutional rights and responsibilities. Facilitated by Robyn Kleinhans
The Journalism Gig on Youth understanding & absorbing news; re-sparking newsroom interests amongst youth. Facilitated by Shelleygan Petersen
Power of the Hashtag. Focused on Social Media Activism: Activism or Slacktivism. Facilitated by Bertha Tobias.
A panel discussion followed, which focused on Economic Emancipation. The panelists were, AR Activist Julius Natangwe, Zodidi Gaseb, owner of African Naturals Productions, and Loise Katanga, the Head of Program at Start-Up Namibia.
Different organizations that were invited to exhibit at the market were namely, Start-Up Namibia, Connect Africa, Namibia Organization of Youth with Disabilities (NOYD) and, of course, Afterbreak Magazine.
---
Activities, Food and Fun
All attendees received goodie bags upon arrival. This included a folder with a briefing booklet, mask, pen and snacks. Braai plates were the handed out to everyone during the lunch break. And participants were able to win prices by partaking in competitions throughout the day.
Memory Hachobes walked away with N$100 worth of airtime for busting lekker dance moves during a break in-between discussion sessions. And notably one of the Youth Quake members, Martha Festus, was awarded with a certificate of appreciation in recognition of her commitment towards improving the lives of those in her community.
---
In an article published in The Namibian on Monday, Elizabeth Ipinge, the #YouthQuakeNam event leader, mentioned that the event was a success, and they were able to meet their aims which were to motivate the youth to recognize that there are no differences between themselves and other youth. And to remind them that there is always strength in numbers.
"Regardless of whatever background these young people come from, religious beliefs and race. Their interests and rights should be considered in whatever decisions are made."

Elizabeth Ipinge