Starting your makeup journey can be quite the experience, as you finally get a chance to tap into your creative side and possibly figure out what works best for you. However, there are several things to consider, such as your skin type, the looks you're trying to achieve, and of course, the affordability. But don't you worry! We'll have you looking like a baddie on a budget!
---
Beauty plugs to keep an eye out for + makeup brands!
As a newbie to the makeup industry, it is important to familiarize yourself with some of the stores in your area that provide you with quality makeup products. Despite Namibia having a limited number of beauty supply stores, there are a few that provide us with quite a range, such as:
Dis-Chem
Clicks
Zooty
Signature Cosmetics & Fragrances
---
These beauty plugs provide you with not only quality products, but great service and reasonable prices, depending on your buget. As a beginner, you can try looking for brands such as Essence, Maybelline New York, and Signature.
Essence and Signature brands are considered to be beginner-friendly! They are not only cheap but work well along the quality side and are a definite must-have when starting, so in case you're thinking of trying out makeup, make sure to start with these two brands.
Additionally, once you've mastered the basic concept and principles of makeup application, you up your game by moving onto Maybelline New York. Compared to the previously mentioned products, they are a tad bit pricey but definitely of quality and a complete must-have!
Zooty can be a beginner's plug if you are looking for cheap and quality mink lashes. But trust us when we say the quality and price are a big YES, especially for beginners!
---
4 Pro tips to consider when buying makeup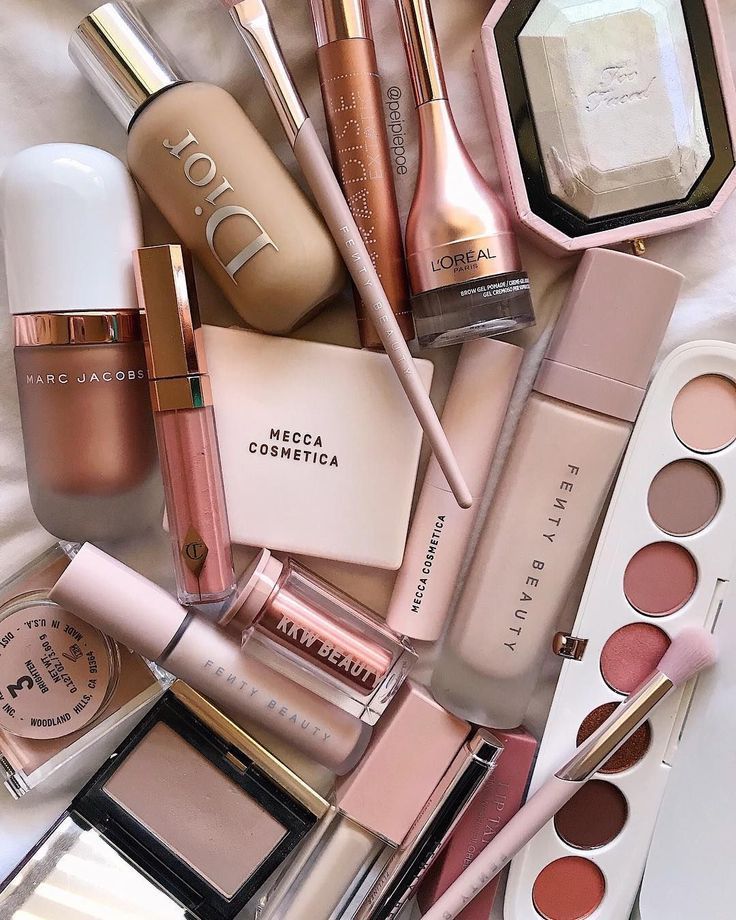 It's super easy to spend hundreds of hours looking for makeup products, choosing the wrong shade, and buying products that don't exactly work for you. This can leave you feeling dread and wondering why it doesn't look as bomb as you thought it would.
To avoid being in dilemmas such as struggling to choose from all the displayed options, and not to mention looking like a walking rainbow from all the swatching you did after trying out different shades, it is important to follow a few tips that might help you the next time you decide to step into a cosmetic store.
---
1. Make sure to figure out what you want beforehand
It is essential to know which type of makeup products you're looking out for in order to avoid being persuaded or tempted into buying anything you might regret later on! Furthermore, make sure to look at the reviews of the product, how best it works, whether it works best for your specific skin type (oily, dry, or combination skin), and if it is cruelty-free. This can be done by either watching beauty gurus' YouTube videos or simply just surfing the net for more info!
2. Make sure to test out the product before buying
To actually figure out what shade goes with your skin tone, you have to swatch it onto your skin before purchasing. It is recommended to swatch on either your hand, face, neck or chest area. Of course you shouldn't try on new makeup while already having some on! We suggest you go with a clean, bare face for best results.
3. Always ask for assistance
If you're considering spending coins on any product that might've caught your attention, make sure to ask for assistance from any of the salespeople in order to make the right choice. Don't be scared to interact and ask if they can apply it onto your face to ensure if it works best for you! After all, it is your money, so spend it wisely!
4. Always ask for a new tester after trying out an old one
With regards to the 3rd point, it is without a doubt that communication is key! if you have noticed that the product is almost done or a little dry compared to how it should be, don't hesitate to inform the sales clerk about this and possibly get a new one, because who wants to buy old things anyways? You would also like to generally see the full potential of the desired product you're looking for.
---
All in all, never be scared to step out of your comfort zone when it comes to makeup and be open to trying new things. There is a range of endless possibilities in all those shopping aisles just waiting for you to find them!