Why Russia vs. Ukraine is getting all the media's attention.
---
Like something straight out of an archaic history textbook, catastrophic events we thought had no place in the 21st century dawned upon us when the leader of the world's largest nation launched the biggest conventional military attack on a sovereign European country since WWII. Russia vs. Ukraine had the world spiraling into mass fear of what looked like the Third World War.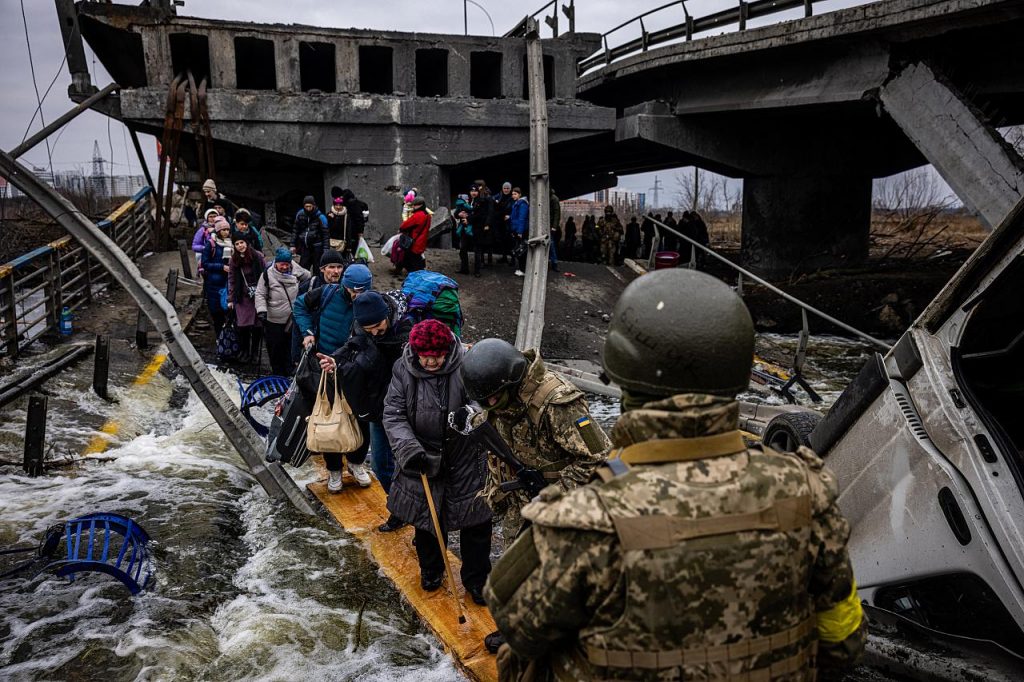 ---
Some things never change, such as war
Our generation took to the internet to announce their displeasure and disbelief at the situation. There was no way we were actually about to live through such devastating events during a global pandemic! We weren't ready for what we thought was the first war we were going to live through. And that's when many got a very shocking wake up call:
Hello! No, it isn't.
As unfortunate as it may sound, the hard truth is that our world is presently just as riddled with ongoing war as it has been hundreds of years ago. As the saying goes, some things never change. But the fact that so many of us think it has, goes to show that the only thing changing with time is our perspective.
The perspective of the general public is being distorted through the lens of mainstream media. Thus leading many to believe that some humanitarian crises are worth more attention than others. Or worse, that some aren't worth our attention at all.
---
The forgotten nations
Palestine, Kashmir, Yemen, Somalia and Syria, just to name a few, go completely unnoticed and uncovered in mainstream media. The world turns to them only briefly every now and then, when the situations seem to become more dire than they already are— or have been for years.
But after a short while, these stories fade into the background and go mute. Due to their minimum coverage and lack of support, many people are left painfully unaware and uneducated of any tragedies that befall these nations.
It seems as though tragedy in the MENA or WANA regions of the world (consisting of African, Middle Eastern and West Asian countries) has become so shockingly normalized. The general public is effectively desensitized, indifferent and unaware of them.
In addition to the minimal news coverage, some outlets are even biased to the extent that they have lead people into believing these nations are deserving of constant turmoil. Constantly inferring that they are a lost cause and that disaster is their natural state.
"If you're not careful, the newspapers will have you hating the people who are being oppressed, and loving the people who are doing the oppressing."

– Malcom X
On the contrary, predominantly white, non-Muslim or economically wealthy nations are considered to be "more civilized" by the media and thus, more worthy of sympathy and energy. These nations, like Europe or the U.S, aren't "used to" such tragedies. Even as history presents their often key, antagonistic role in the major wars and causes for turmoil in the world.
---
Selective activism
Humanitarian activists around the world were massively irritated by what they referred to as "selective activism". They directed their anger towards people who seemed to be picky with which human rights matter more, consequently overlooking wars that have been going on for years.
Calling for the same treatment towards their respective causes, many activists expressed their distaste for selective activism and were then criticized for "Whataboutism" or "Meism". It seemed insensitive, as though they were trying to take attention away from Ukraine or lessen support for them.
---
Condemn all wars
Their reactions were not to say that Ukraine is undeserving of aid, sympathy or attention. In fact, it seems far from wise to expect the media to cover every single humanitarian crisis in the world all at once. Nor does it seem fair to expect the average person to keep up with everything going on in the world. Their reactions were rather intended to make it clear that war should be condemned with the same energy anywhere and everywhere in the world.
Additionally, they encouraged people to open their eyes to the bias and hypocrisy hidden in a large part of western media… Israeli people protesting the illegal military occupation of Ukraine on occupied land… European leaders accepting Ukrainian refugees but not Muslims or Africans… The U.S's readiness to step in for Ukraine but stay silent on the devastation they have caused in Arab countries…
---
All in all, it can be hard to keep up with our constantly at-war world, but the bottom line is that no crisis should matter more than another because of race, location or economic status. We shouldn't be fooled into believing that by mainstream media.
The tension between Ukraine and Russia has been rising since 2014. Palestine has been fighting for freedom for over 100 years. The humanitarian crisis in Yemen has not subsided. So even though all eyes are on Ukraine right now, we shouldn't forget about the struggles that are buried under discrimination.
---
So no, this isn't the first war this generation is living through. If we open our eyes, ears and hearts, the same wars have been and are going on all around the world. And with a basic understanding of human nature, the current events probably will not be the last of their kind… But we can not let them pass for "business as usual."
---
Follow Iman Ayisha on her social media accounts. Make sure to read more of her articles here on Afterbreak Magazine.