Namibian programme Blessed Is She, kicks off yet another year focusing on restoring confidence and identity to young women.
---
How many times have we opted to lie in the dust when life swings us a fist full of challenges? For Nicole Willemse, this was quite the opposite. "Why not make lemon juice from lemonade?" she asked. In 2019, Nicole's studies in Political Science and International Relations took a detour into a rather free and delayed year.
However, she remained untroubled, preparing herself to break the news to her parents. Somewhat unsure of the financial implications now on their plate; Nicole went ahead and spoke with them.
With their full support and also tranquil and encouraging responses, all was well knowing everything happens for a reason. She settled down with a cup of tea, warmed up in the European Winter and about to enjoy a Netflix series.
But with the reminder of her long known passion for helping young woman, Nicole instead created Blessed Is She there and then. She found herself at her desk fervently penning down notes from her daily reads and the bible. This defining moment turned her academic challenges into a season of growth for the Namibian girl child.
---
With tears in my eyes, I soberly read what was then the BIS blueprint from beginning to end. I praised God our Father.

Nicole Willemse
---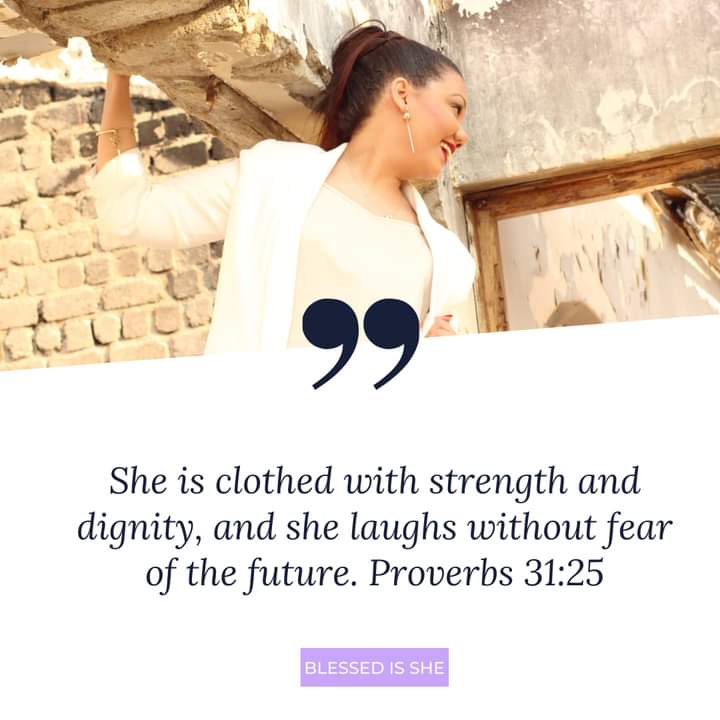 With her father, Clive Willemse-the pastor of Deeper Fellowship Church Namibia, this was especially helpful. Nicole could now bring her written book to life on the premises of the church. Much help and support proved it to be a success.
Three years later and BIS graduated 16 young women, built life-long friendships, brought together like-minded individuals and, above all, retained the God-given mindset in the lives of these ladies. To mark their 2 year anniversary, BIS launched a 24/7 hotline to be of acute help to girls in distress or who need counseling, by simply dialing 081 7388 399 or 085 7604 000.
The purpose or, more effectively said, sole mandate of BIS, is to bring restoration. Truly uprooting hurt, lack of self-worth and general misconceptions surrounding the true meaning of being a woman and replacing it with the scriptural definitions and identity pillars. This group also caters to young mothers who need moral support and guidance in the Restore her campaign.
---
Upon joining the program, any lady who finds herself lost or seeking to be better, will acquire knowledge in communication and relationship skills, emotional intelligence, etc.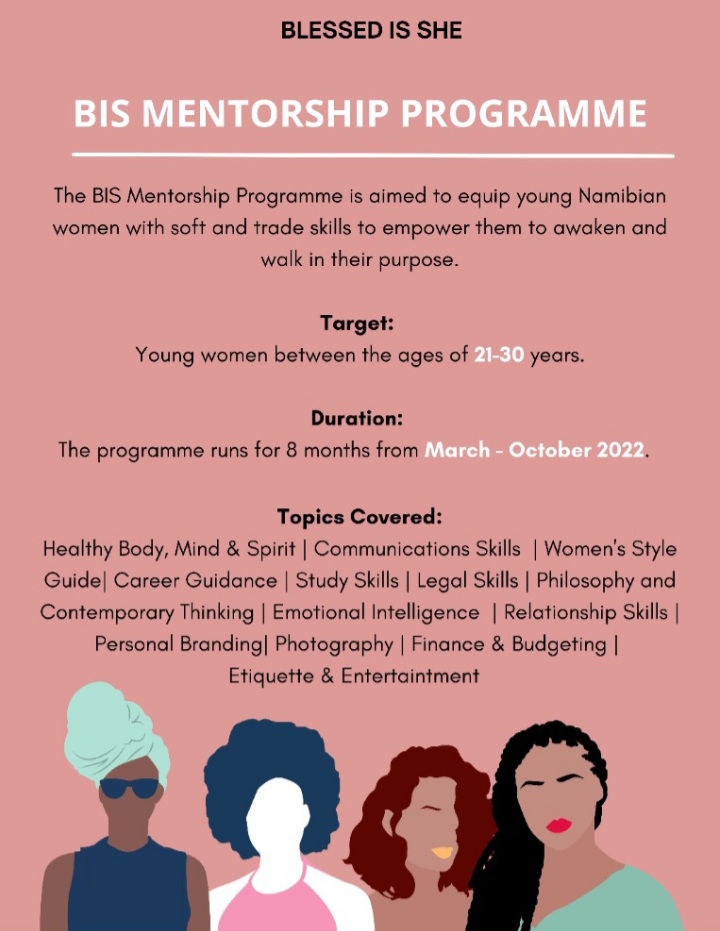 The Blessed Is She team will journey with new mentees for the 2022 program. All qualified for the work that lies ahead. Being a part of the program or joining in on virtual or public events is sure to serve an impactful purpose. We will grow confident, skilled and equipped for fulfilling what it means to be a woman.
Currently based in Windhoek, Blessed Is She aims to grow nationally and internationally. For the establishment of more Blessed Is She, hubs don't hesitate to contact Nicole and help the movement grow!