Affordable Namibian Nail Techs
Part of being a 'material gorrl' is having your nails done. Nails give a little boost of confidence but it comes at a cost. As a student myself, I wouldn't want to spend too much money on nails. Fortunately, I found amazing local nail techs from across Namibia who are talented and deliver their services at an affordable and student-friendly price. Here are 4 nail techs who get the job done and are not heavy on your pockets.
---
1. Infinite Nails: Windhoek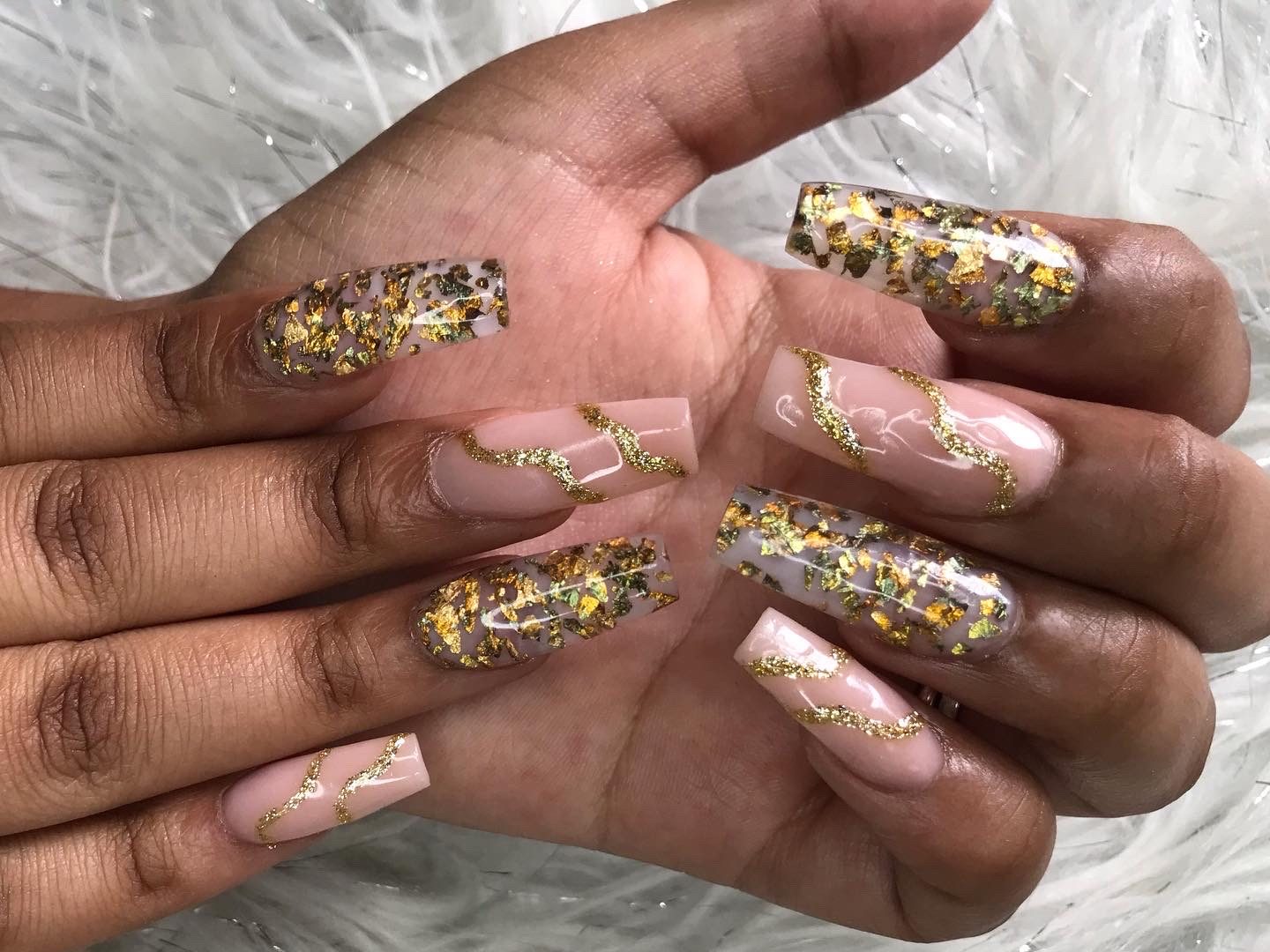 Microbiology student Twahafifwa Jonas started her nail business in December 2018. "I loved manicures so much that I wanted to learn how to do my own nails so that I can have them done anytime I wanted to." She started practicing on her sister and enjoyed it so she thought of doing other people's nails and that's when Infinite Nails or Nails by Twyfa was born.
She tries to be precise with her shaping and ensures that her nails look professional in terms of design and application. Infinite Nail's price list starts from N$100.00 for pedicures and N$130.00 for plain gel tips. She also does acrylics and the prices range from N$250.00 to N$350.00 for extra long nails. The prices depend on decor, length and design. Visit Infinite Nails on Instagram for more.
---
2. Nail Tech Ornella: Walvis Bay
In 2015, Joselina Ornellarda Mussungu had hopes of starting a nail business in 2015, but her mom said no. "…[then] I really started to understand the assignment [and officially started my business] in 2018, especially when I saw how happy I was about the process." With her bubbly personality, Mussungu aims to deliver the best service and ensures that her customers leave with satisfaction.
Her prices range from N$170.00 for own nails to N$270.00 for acrylic long french nails. The prices depend on the design, the use of gel or acrylic and the length. If you are in Walvis Bay and want a nail tech who focuses and masters detail, visit the Nail Tech Ornella Instagram page and book your appointment.
3. Nails by Meryl: Swakopmund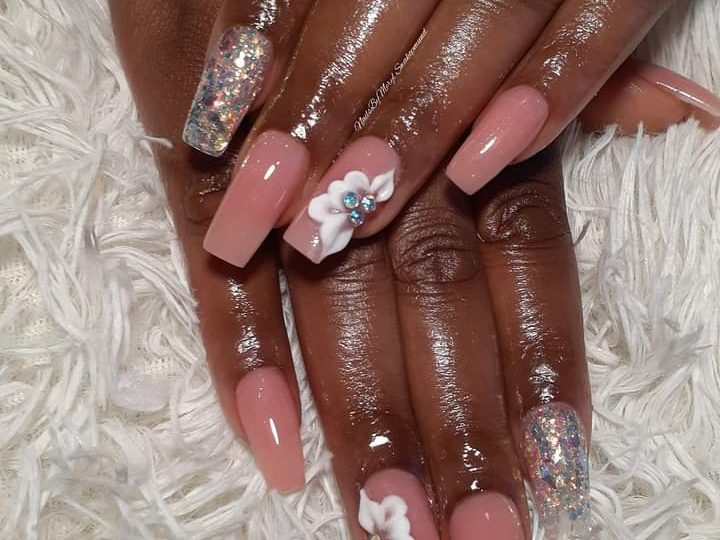 Meroline Uises is a self-taught nail artist. She started doing gel nails in 2018 and expanded to acrylics in September last year. Before the launch of her business, she used to get her nails done every month which gave her the idea to start doing them on her own. "I thought why not just buy the kit and do my nails myself? Later did I realise that it was costly so I practiced on my family and friends with the idea to start my own business and the rest is history."
Nails with gel start at N$150.00 and for own nails she charges N$120.00. For acrylics, prices range from N$160.00 to N$200.00. All her prices are inclusive of decor. Find out more on Nails by Meryl on Instagram.
4. Anna Chosen Nails: Oshakati
Final year education student thought of starting a business in 2019. With zero skills at the time, she was conflicted about what business she could start. That's when she thought of getting into nails. She spent time watching nail tutorials on YouTube as she had no money to attend nail classes.
"I never doubted my abilities or my capabilities so I started practicing." She further explained how she would practice on her friends and how they would laugh when their nails did not turn out well but that didn't stop her. Later that year, she officially started doing nails and her business, known as Anna Chosen Nails, commenced.
If you are in or around Oshakati, you're in luck as she has a lot of N$100.00 specials. Her prices begin with N$100.00 for plain tips and N$80.00 for a pedicure. She also does poly gel which only costs N$150. For someone who has never gone for training, Ms Anna gives nail training for beginners and for those who want to develop their nail techniques. Visit her Instagram business page for more!
---
Not only are you getting your nails done professionally by passionate entrepreneurs, but you're also supporting local and funding their dreams. Make sure to book an appointment at one these nail artists and give us feedback!