This journey has been a rollercoaster of all possible emotions; excitement, anxiety, confusion, fear, satisfaction, disappointment, guilt and you name it all. But there is light at the end of the tunnel. The majority of the graduates are in agreement that the journey to becoming a graduate is not always smooth. One encounters a lot of challenges to the extent that they feel like giving up but that is never an option. Perseverance is the reason why we witness beautiful, ambitious, humble, and determined humans walking on the stages collecting their qualifications.
---
Leena Nagendji Shikongo is a Bachelors of Accounting graduate from the Namibian University of Science and Technology (NUST). She describes her journey as a lesson. Since day one when she stepped into the university to the day of her graduation her journey has been nothing but amazing. "In university I had days when I was extremely happy and proud of myself for performing exceptionally well in my assessments" She shares. However, there were days when she would question as to what exactly is going on with her studies. Because it all seemed to be a mess.
---
Notably, one of her greatest lessons from the institution is that one should always celebrate their wins regardless of how small it is. This is because there will be days when you wished that you had celebrated those small wins. Days when you would feel useless, depressed, demotivated and you name it. Additionally, another lesson that she learnt is to always hold on to your qualification. If you feel like giving up its best to speak to someone from your support system in order to recharge.
---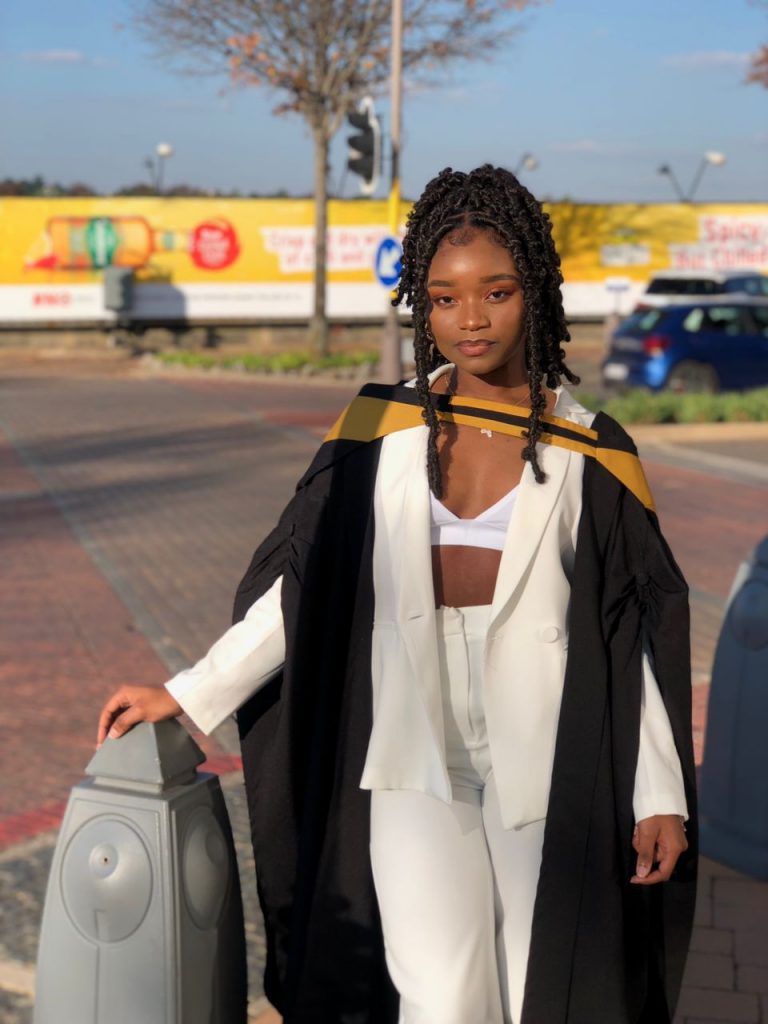 If you are still in the journey of becoming a graduate it's important for you to be accepting of failure and and learn from it. In this journey one is expected to learn, unlearn, , and accept. When things do not go your way do not be too harsh on yourself. Another key thing that Leena highlighted is for students to constantly remind themselves that they got it. Especially during those hard days. If the strategy does not work then create a support system that will remind you to hold on and remind you why you started in the first place.
---
Do not be a procrastinator, just get it started and remember to speak your qualification into existence!

Leena Nagendji Shikongo
Always get started with your work on time in order to avoid disappointments. Constantly saying you will do it tomorrow will not get you anywhere. Are you struggling to keep yourself on your toes in meeting your deadlines? Getting a study buddy or someone from your support system to assist may be the solution to your problem. School was and will always be very hectic. Its crucial to find someone that you can speak to and open up to about your feelings and challenges. Essentially, speaking to someone can help in easing your pain, plus one can offer tips that may change your life forever.
---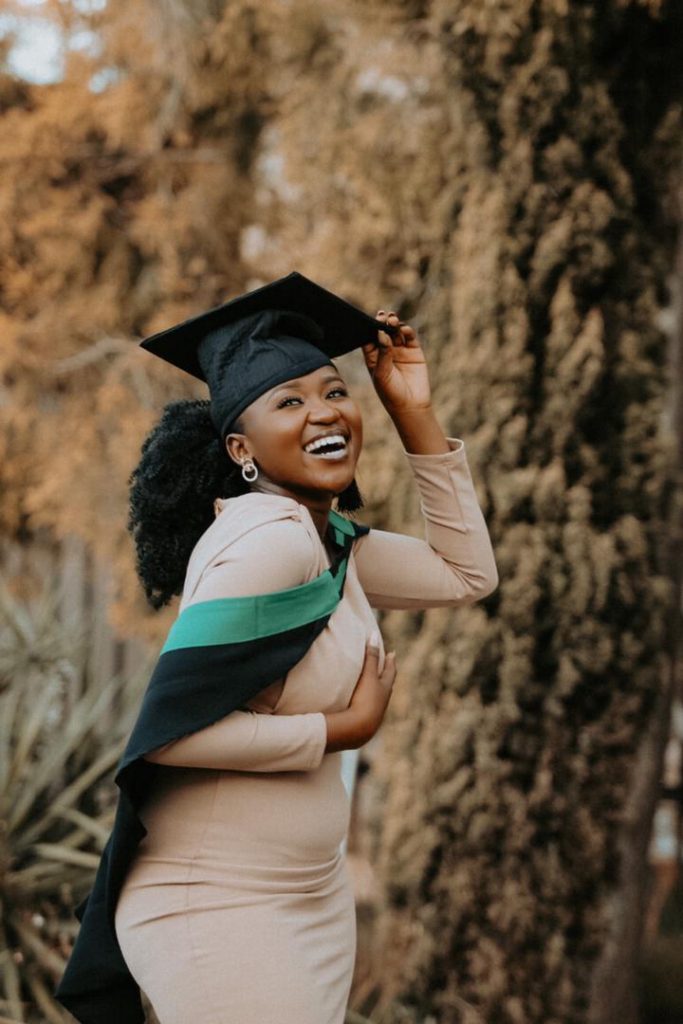 Recent Bachelors of Architecture graduate Felicita Muhepa from the Namibian University of Science and Technology described her journey as extremely tedious and tiring. However, despite that, she met a lot of great people which she shared experiences with. She also got a chance to travel and explore a lot of towns. Both in Namibia and in Germany where she did an exchange semester and internship.
One of the greatest challenges that she faced was the anxiety of being a student. The meeting of submission deadlines, presentations, seminars, studying, and worrying if the degree is worth it. She extended her words of encouragement to students that they should hold on. "If anxiety is getting the best of them, maybe they should consider seeing a therapist," she advised. According to her, seeing a therapist has helped her immensely as it also assists in overcoming anxiety in general.
In 2018, Felicita decided to change courses and moved to Architecture. She describes it as one of the toughest decisions that she made. Consequently, changing courses had an impact on her finances as she was previously funded by the Namibia Students Financial Assistance Funds (NSFAF). Thus, it meant that her mother had to take over funding her education. Felicita believes no matter what, one should chase their dreams and never give up.
---
Fight for what you believe in. There is no actual time frame for being in varsity, its never too early or late to start over. Its okay to fail but what is important is to keep trying.

Felicita Muhepa.
---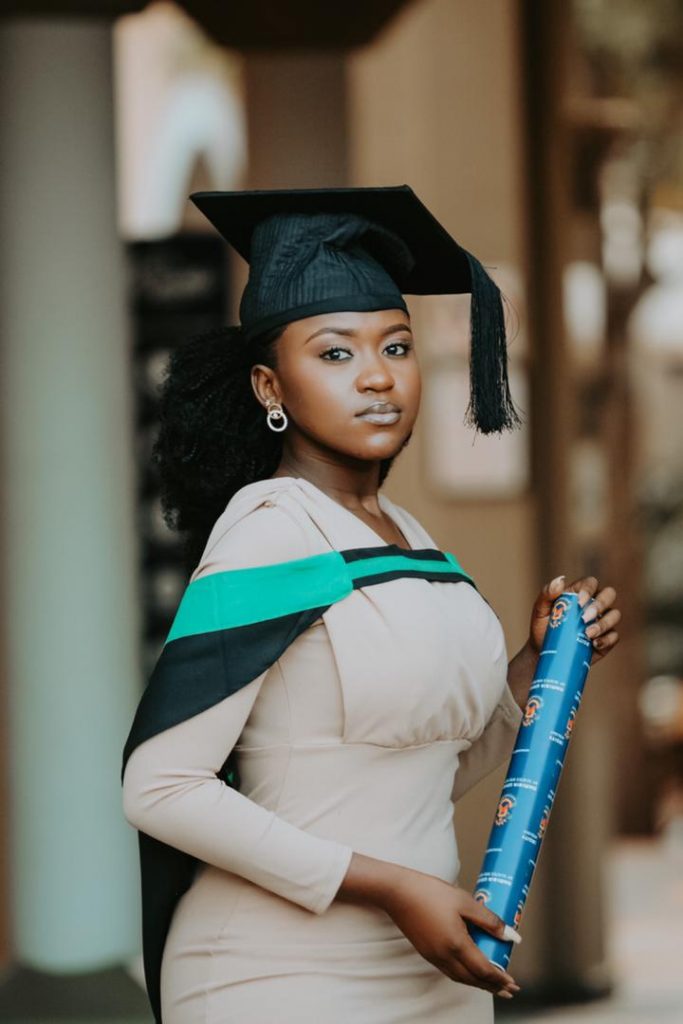 Felicita encourages students that would like to change courses to go for it if they strongly believe that it is what is best for them. Her end goal of being a registered architecture was what kept her going in moments when she felt like giving up. The thrill and unpredictability of life and architecture is one of the things that kept her on her toes as she loved the suspense.
---
Yes, work hard, work smart and persevere but don't lose yourself while pursuing your degree. Continue painting, drawing, photography or start a side hustle. Always put yourself first, love yourself, meditate, pray and make affirmations.

Felicita Muhepa.
---
Always keep your end goal in mind , seek help if you are struggling and remember there is always light at the end of the tunnel so hold on .This degree is worth all the sacrifices and before you know it you will be a graduate. Also , continue speaking your qualification into existence.