The year is 2020, Covid-19 waves terribly hitting and the country is under Lockdown. Uncertainty about the future has hit many, others took the opportunity to relax, lay back and work on themselves. During that period, Roger Rafael, also known as Pequeno Gang, and some of his childhood friends collaborated and created a web series called Ompata, which grew into the bigger and better Ompata Movie, premiering on July 22, 2022 at Sterkinekor Theaters in Windhoek.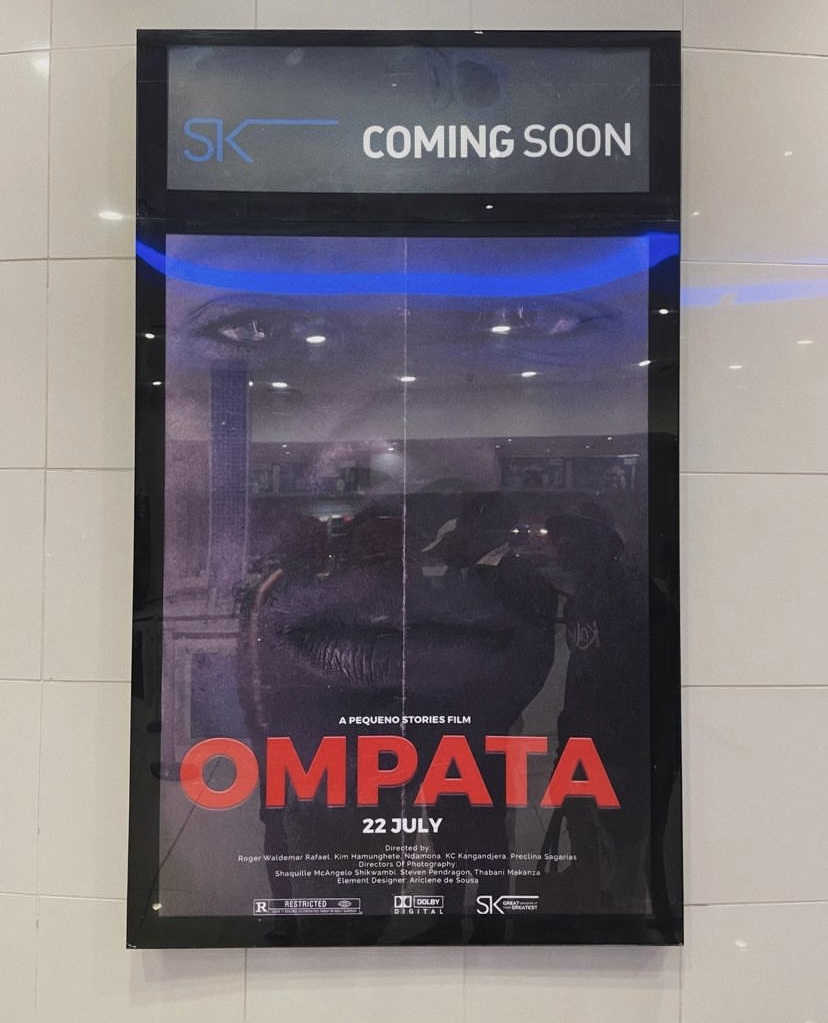 Humble Beginnings
The team formulated the scripts, shot Ompata on their phones and did all the editing on their own, the process which they found fun as they got to learn more about how it all worked. "When we started filming, we had no idea what our Namibian audience was going to say or think," Rafael said in reference to the web series' early beginnings, "We just woke up and decided to entertain ourselves and mainly our friends during lockdown."
Since then, the "Pequeno Stories" YouTube channel with up to four seasons of the Web series and many more filmmaking endeavors, now boasts nearly fourteen thousand subscribers, with the first episode of Ompata which premiered on 3 July 2020, clocking sixty-two thousand views.
Reflecting on the growth that came with working on awaited masterpiece, Rafael says his skills have improved drastically since the first episode. "I've got my own style of filming and editing now. I really deserve to be up there with the greats," he jokingly says.
The popularity of the web series inevitably has the movie's box office prospects look quite bright at Sterkinekor theatres in Windhoek.
"We were inspired by the fact that we already had the web series and our target audience loved it. We therefore had to pull up our socks and do something even better than the series."

Rafael Roger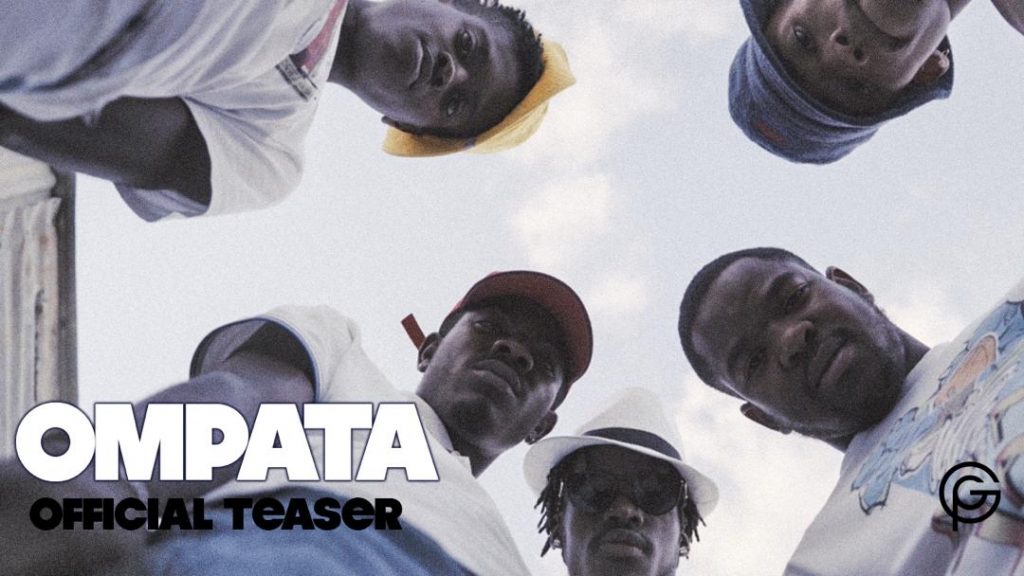 ;
Ompata Movie Timeline, Cast and Trailer
Join the Ompata gang and watch the Official trailer is on YouTube, below.

"The movie took us 5 months to complete. We edited the film while busy shooting," Rafael says. "And my favorite part was when we got to travel to Swakopmund on a low budget just to film one or two scenes. The crew got to learn so much about one another on that trip."
The characters from the series return for more action on the big screen, as Rambo Van Die Nutte gets assassinated by his long time friend and business partner Sex Champion. Years down the line after Rambo's death, Kat who has lost his memory gets into a car accident and regains his memory just to find out that Sex Champion killed his older brother and kept the secret to himself. Kat takes matters into his own hands and seeks for revenge.
The film targets the youth as Rafael thinks they'd enjoy it more. "Because they are the ones who'll relate to the story. They made Ompata and have seen it grow."
He said that his main goal when making this film was to show young people that are inspired by what he does, that making a movie without a budget is possible. His advice for those who look up to him is "START, START and START! Don't waste time. Stop complaining about finding funds or support and make your dream a reality."
He is motivated by his friends and mostly himself, because in his wise words: "if you don't believe in yourself, who will?" The aforementioned underpins the philosophy lives by, that a good filmmaker should always be humble and willing to listen to others.
Ompata &The Namibian Film Industry
Rafael acknowledges that the Namibian film industry is still a baby that has a lot to learn. "But what I love about her (the film industry) is that she's growing up quickly and ready to put in that work. But she's also taking her time, you understand?"
Evidently, with hardworking creatives and great filmmakers like Rafael and the entire Ompata crew, the Namibian film industry would expectantly grow steadily and widely in their care with even greater and transforming opportunities awaiting in the future. Rafael has plans to shoot more movies and collaborate with upcoming filmmakers.
Get Your Tickets, Now!
The first batch of tickets has been sold out at the speed of light. However, due to popular demand, a limited amount of tickets are currently being sold for N$150 on a contact-to-book basis. Be sure to book your tickets – more information can be found on the movie's official Instagram page:
Will you be there on the 22nd July for an action-packed experience, to support Namibian stories and the future of Namibian filmmaking?