Esther Muule centers her work and talent around God and prayer. This, she says, is the propelling force defining the birth and journey of estheronthehair, a hair braiding and dressing business she established 3 years ago.
---
She recalls her sister's words: "Esther this is Windhoek, you need to make money", which eventually pushed her to create a brand, which initially started as a free braiding and styling gig for family and friends. However, it is her belief that God put her on the hair journey that simply sums up the inception and subsequent establishment of the estheronthehair brand, which, as she narrates, started from merely 0 clients to 10 calls a day in 3 months.
The 22 years old is currently pursuing her Bachelors degree in English and Linguistics at the Namibia University of Science and Technology (NUST) and relates her deep devotion to God and prayer as her business strategy, and to whom she owes all her growth and success.
I see the need to win what my parents couldn't at my age.

Esther Muule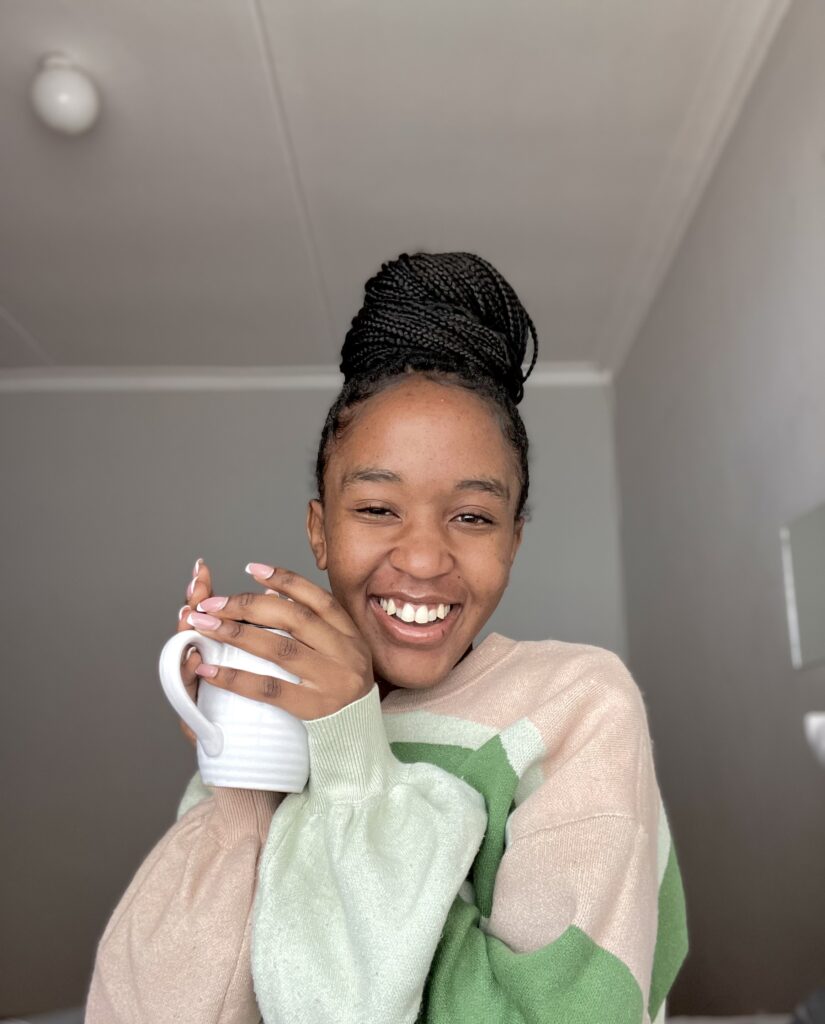 ---
The success hack
estheronthehair hair specializes in a variety of hairdos, styling and braiding. Primarily targeting students, however unlimited to specificity, the brand prides itself in prayer, neatness in braiding, constant marketing and good communication as the flourishing recipe. She believes that doing house calls and the reasonable prices as defined by the target market make them stand out. That is in addition to the hairdo perfections that come from always relating to her clients by doing what she would love done on her own hair. Esther says respecting and understanding your clients is a big deal.
Balancing business and studies
It's often difficult to find a perfect time balance as a brand owner and a student. In fact, time just never suffices, however, Esther has opted for part-time and distance learning modes. She highlights the priority of education and thus strikes a balance by giving her clients an allocation that does not clash with her schoolwork, and ensuring that she never makes bookings during exams or assignment periods.
---
Young and in business: The challenges
One of the challenges that Esther faces in the industry is inappropriate behavior from some clients, which she has learnt to navigate by remaining calm, understanding and always respectful, especially in the uncomfortable and disrespectful situations.
Always remain calm when a client is tense.
Forgetting the smallest of things like purchasing edge control or forgetting the crotchet hook at home are also some of the trivial yet very common mistakes that can pose as a challenge in the business.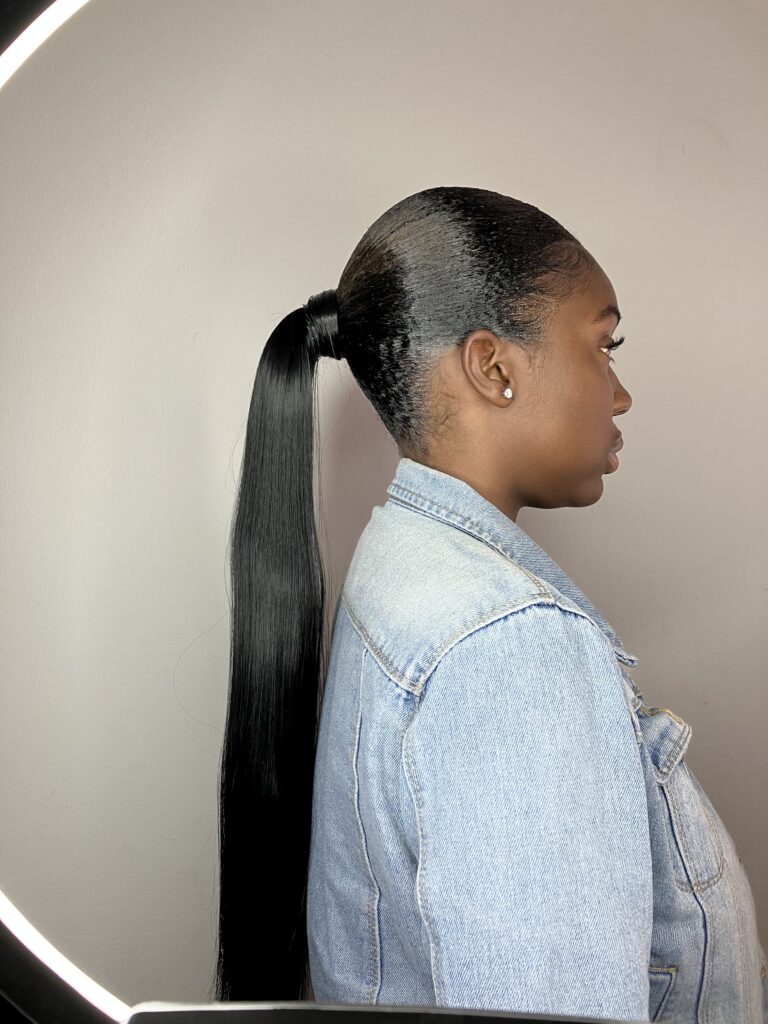 Esther's plans for the future are to grow her brand and, above all, provide job opportunities by owning a salon. Her humble nature and affirmation in God always lingers at the top of her plans, and in her doings to always help others.
God has taught me to use my blessing to provide for other people. Referrals are a big part of this business. When my cup overflows, it flows into the cups surrounding it.

Esther Muule
Esther is available for bookings via Instagram: estheronthehair, where one can also get a full glimpse of her work.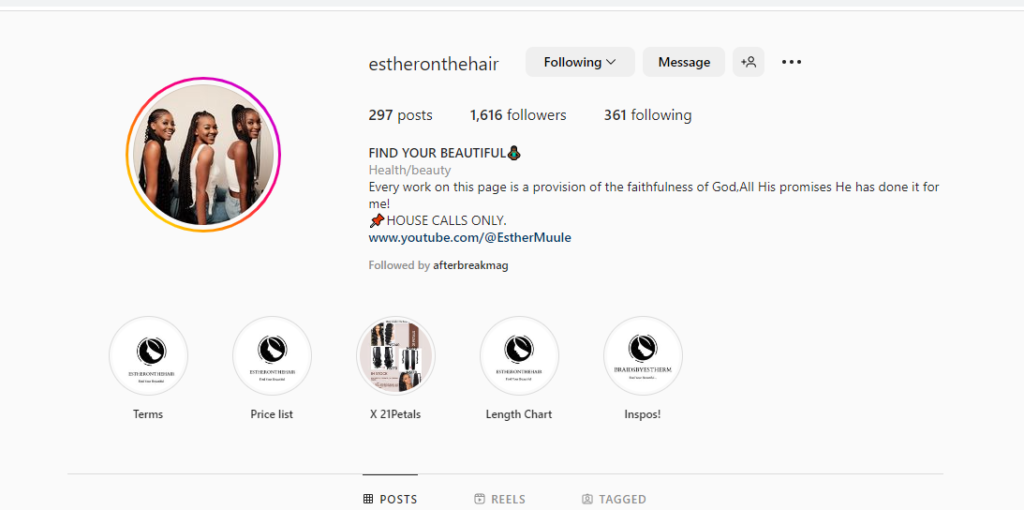 Her advice to young people is to just do it, no matter the circumstances or whatever the challenges may be.
"Starting a business is scary. Spending money on your business when no profit or client comes in? Straight up terrifying. Do it anyway, one day it will flourish."

Esther Muule
---
Competition Time!
Esther, together with Afterbreak Magazine, are running a competition for our esteemed readers. Stand a chance to win a hair voucher by liking our post for this article, follow estheronthehair on Instagram, and comment under this article's post on IG, "Done!"
The winner will be announced shortly. Keep your eye on our socials as the lucky winner could be you!