When choosing a career, most people look towards conventional sectors like medicine, law, and commerce. However, there are more fields of work to consider, like Aviation, for example. Although aviation is not that popular in Namibia, the industry is an old one and offers a variety of potential jobs to opt for. The most well-known one of these is piloting. To have more insight into the profession, we talked to two young Namibians currently pursuing piloting.
---
Christoph Krönke, a 25-year-old, is currently doing an Airline Transport Pilot License in Austria. He says that what led him to pursue aviation was the fact that his sister is a Flight Attendant and she, together with his mom, started the spark in him which got him interested in going in this direction.
"With every article I read or video I watched about aviation, I fell more and more in love with it and the dream grew bigger and bigger!"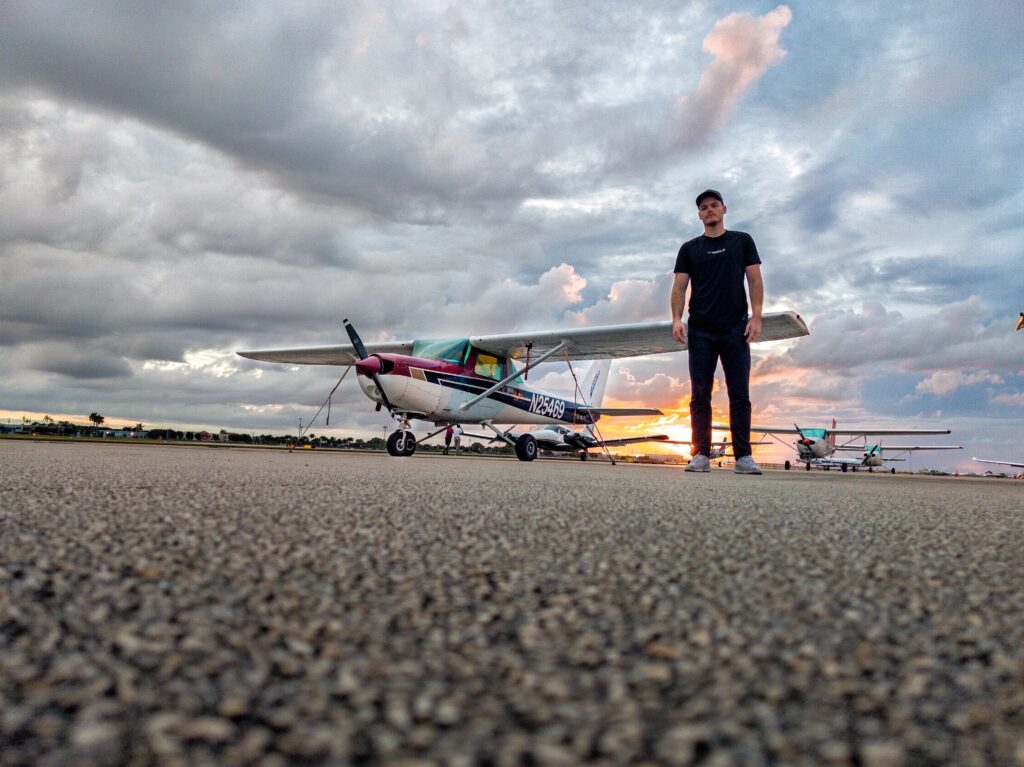 ---
On the other hand, Leandra Lindsay, a 19-year-old Private Pilot who is currently halfway through her Commercial Pilot license, says she grew up around aviation, fell in love with it, and had the desire to fly from a very young age. She decided to pursue her dream of being a pilot after finishing high school. 
This is a job that doesn't feel like a job; it's a daily blessing being able to get up there into the air

Christoph Krönke
When considering aviation, one would like to know what things make it enjoyable. According to Krönke, the best part about aviation is the flying itself. 
"Being so free up there in the sky and having such a different point of view about the landscapes and cities is such an incredible feeling! And even though I'm not a study person, I do also enjoy the learning part. Having the knowledge of how planes actually fly, all the systems, rules and regulations are really fascinating," Krönke states.
In contrast, Lindsay finds the physics most interesting. The aerodynamics and science behind planes are fascinating to her, and the fact that one is able to go anywhere they want to in a matter of hours is a bonus. 
"By having control of the aircraft and looking below the wings, a new world opens up. No pilot would ever say 'I'm getting tired of this view'. Aviation is a rewarding career, offering so much personal growth, and getting you out of your comfort zone," Lindsay says.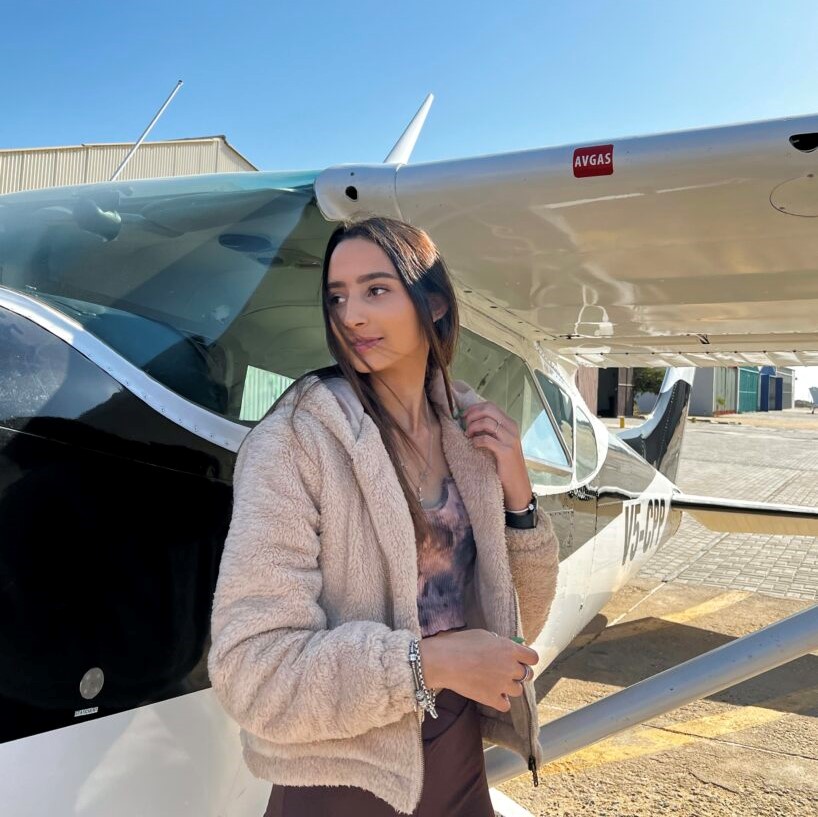 ---
So, like Lindsay, if you are intrigued by the science of aviation and adventure, then maybe piloting is the career for you. However, like Krönke said, aviation isn't for everybody, and when starting, one needs to be 100% sure that this is what "I" want. He adds that a pilot will have a lot of responsibilities, so starting this journey needs full commitment from the very beginning.
"To anybody now saying I am 100% sure, I can only encourage them to do it and start immediately! The way to the license is a very difficult road and takes a lot of dedication and hard work, but it will be so, so worth it in the end! This is a job that doesn't feel like a job; it's a daily blessing being able to get up there into the air", Krönke further adds.
---
Requirements for a pilot license depends on which country you will be doing it in. In the case of Krönke doing a European license, there are 2 ways to acquire the license, either through a cadet program offered by an organization together with an Airline, or through a private school. Each side has its benefits and disadvantages.
Considering other requirements, one should definitely be very good in English. English is the global language in the Aviation world, no matter the country. Besides that, Krönke says that the following is needed: basic technical and physical knowledge, mathematics and concentration skills, logical thinking skills, and relevant personality traits such as the ability to work in a team and take responsibility.
Also, good overall health is needed as the Medical Class 1 is a requirement. Similar to Europe, the requirements to start flying in Namibia is a completion of a Class 2 medical examination. You should at least be 16 years old to apply for a student pilot's license, but you have to be 17 in order to get your PPL.
---
If you meet all these requirements, you're good to go!
Like with every other career, flight training isn't easy, but it is worth it. However like everything, with consistency and determination, aviation this definitely a profession in which one can thrive.