At 21 years old, Selma Ndasilohenda Iyambo impressively holds quite a number of titles in her life. The final year Bachelors of Arts student at the University of Namibia, is also the Her Voice Fund Ambassador to Namibia, Hub editor and contributing writer to Infinity Youth Magazine, #BeFree Ambassador, #WomenEnergizeWomen Ambassador and finally, the host of one of the newest podcasts in the land of the brave, the Sex Talks Podcast! Now try reading all that in one breath!?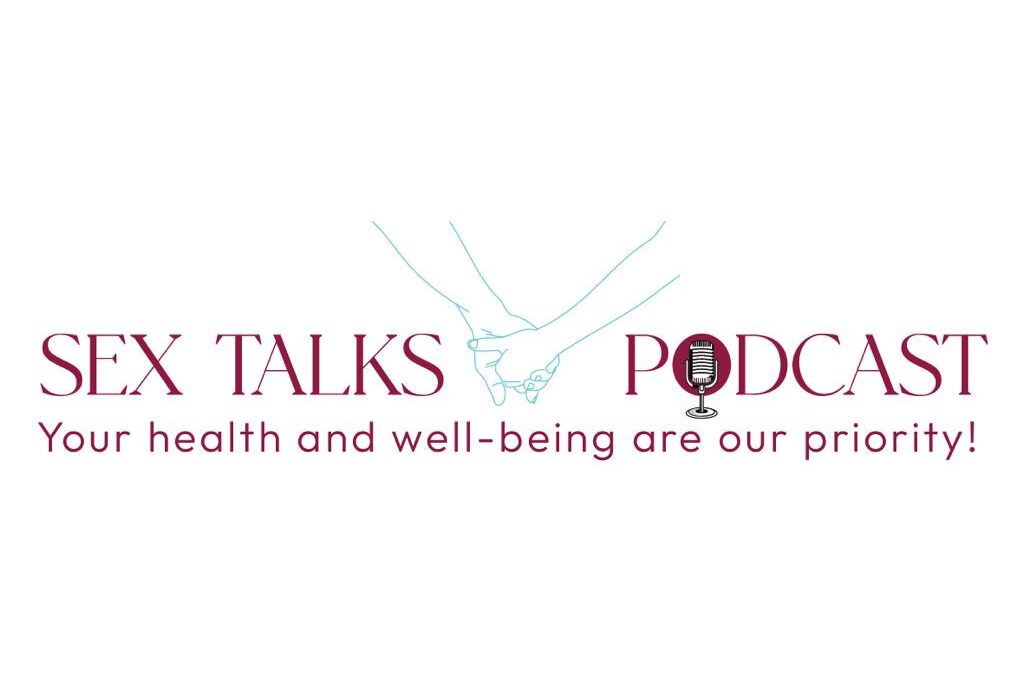 The making of the podcast
Iyambo started the podcast after attending Upshift, a social venture program of UNICEF Namibia. She also took part in a boot camp hosted by the Namibia Media Trust (NMT) and DW Akademie.
"At Upshift I was challenged to identify a challenge in my community and guided by a group of mentors over the eight months in order to bring this vision to reality while as for the boot camp, they provided us with skills on podcasting and availed their studio for recordings and continued mentorship on our podcast journeys," Iyambo explained.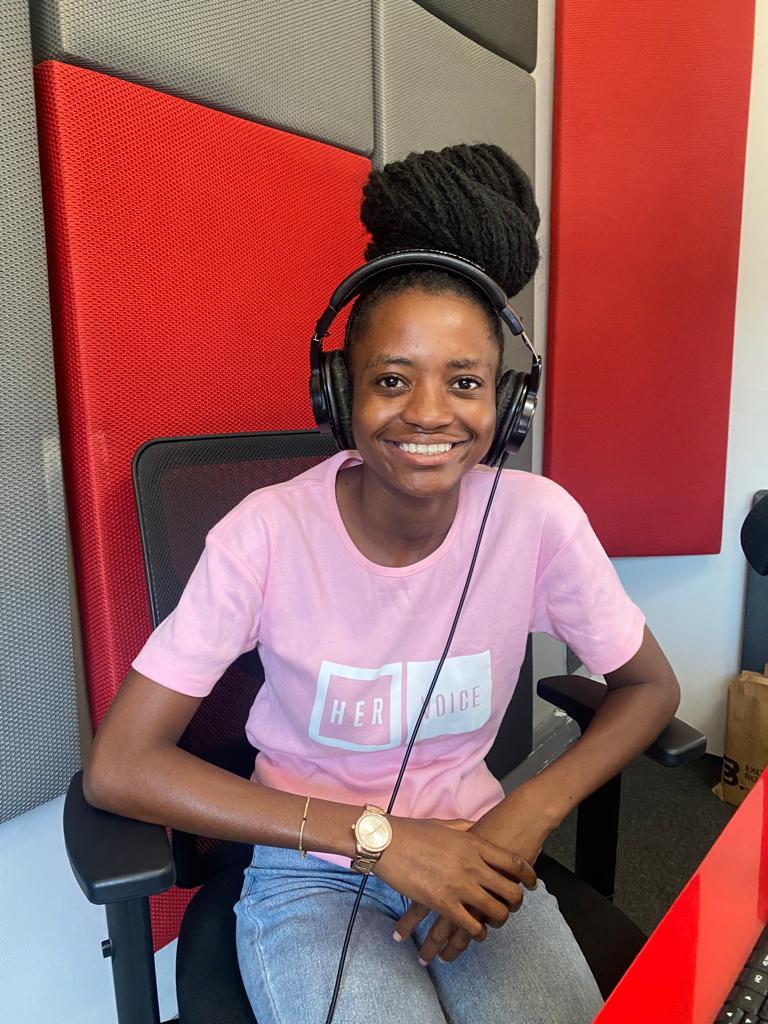 How Selma Iyambo got involved in SRHR
The self proclaimed bubbly personality loves reading and engaging with her fellow youth on how – together – they can work to bring forth the change that they collectively want to see in their society and country at large.
Iyambo got involved in the sexual health and rights sector by chance. Through one of her aunt's clients who attended her workshop. "It was an ordinary day when I was conversing with this client while I waited for my aunt to come and attend to her clients," Iyambo shared. "Throughout the course of that conversation, the lady noticed how well spoken I was and learned that I mostly got bored at home as my life revolved [around] television, playing outside and speaking to some of my aunt's regular clients," the 21 year-old revealed.
The Lady then introduced her to the Namibia Planned Parenthood Association (NAPPA) and its youth structure, which is known as the Youth Action Movement (YAM) where she was a member. "I joined the organization as a volunteer and a year later, the youth structure had elections and that's how I became a Youth Representative to the NAPPA board," Iyambo retold.
During the years of being a board member and volunteer of the organization she then engaged in community outreaches where she along with the NAPPA team took to the communities and disseminated information about the various services that their clinics provided. Handed out contraceptives, HIV/AIDS testing, counseling as well as conducting activities that were aimed at informing young people of their Sexual Reproductive Health and Rights. information as well as bringing services closer to them around the country.
"It is at NAPPA were my passion for SRHR was born after I saw how many other young people did not have access to the information that I had at my fingertips because of a stranger that i had a conversation and that's when I made it a responsibility to pass it on to many other strangers that I too engaged with," the 21 year old confessed.
During this time, I was also trained as a Comprehensive Sexuality Education trainer. With this training I could educate other young people across the country through other community based organizations. It is because of this training that I considered volunteering as a contributing writer to AfterBreak Magazine on Sexual Reproductive Health and Right, which I did for two years.
Realization of the need for a sex podcast catered to the Namibian youth
Over the years that Iyambo has been a part of the sexual health and rights sector, she eventually came to the realization that young people don't have access to factual SRHR. Especially one that is youthful and accessible from the comfort of their homes, on the internet and is specifically tailored to their needs as a youth.
After coming to this realization Iyambo then thought of a means through which she could give back to her community. Whilst putting to use the experiences she has accumulated over the last five years and also utilising the knowledge that she's gained from her studies at the University of Namibia.
Why the focus on sex and What encompasses sex for this podcast?
The podcast is titled Sex Talks Podcast but doesn't necessarily focus on sex. Sex is a component of sexual reproductive health and rights, not just any component, one of the most rarely discussed because society considers it as a taboo and many find it uncomfortable to discuss. "It is because of the above background that I decided to name it Sex Talks Podcast, to help [tackle] the stereotypes [surrounding] it. By just mentioning the word "Sex" it's a starting point in the conversation and in some way raises a level of curiosity for one to check it out and find out what exactly about sex do we speak about," Iyambo explained.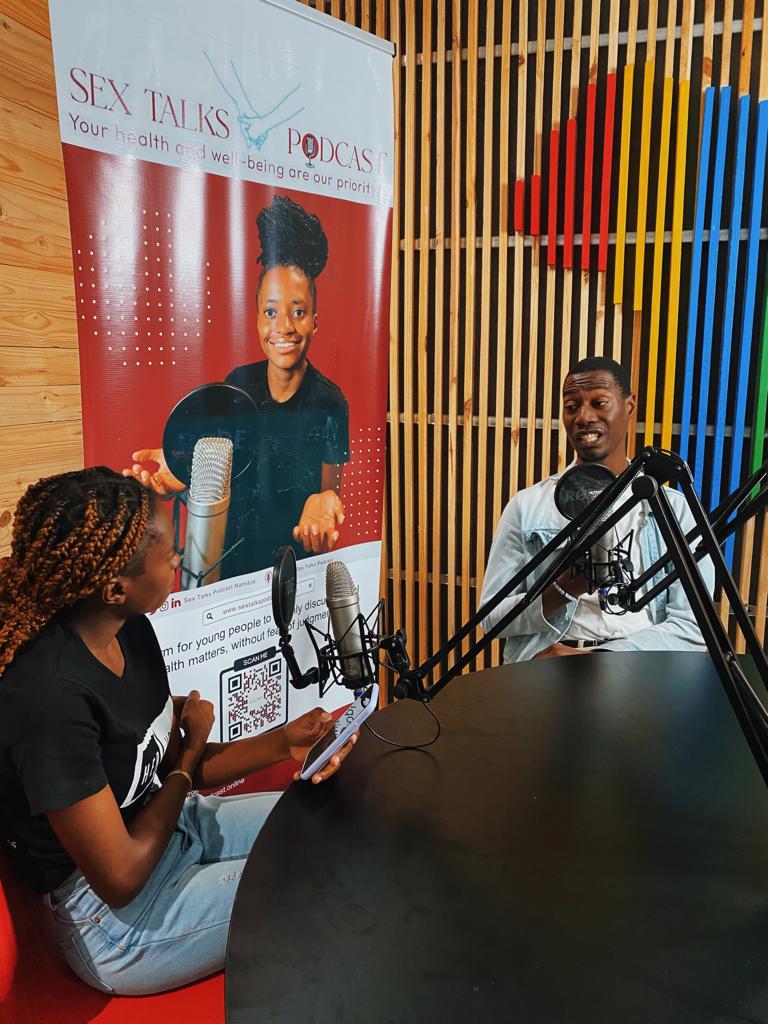 Tackling the culture around sex and inspiring more open communication about it in Namibian homes
"Sex Talks Podcast serves as a second home to many young people whose household where such conversations are banned," Iyambo said. The podcast will get to engage with young people who are open to share personal stories along with experts who'll provide relevant and crucial information for the youth on issues that many of us do not have access to because of the fact sex is a topic that is shunned in our households. Iyambo mentioned that Through the podcast young people will acquire the necessary information that they need in order to make informed decisions about their lives. The podcast aims to provide information tailored to the youth's needs. To answers the questions that they have at the back of their heads, that they are scared to ask about because of the shame that society has associated with such conversations. Furthermore, Sex Talks podcast can serve as a conversation starter for listeners.
What Iyambo's most excited about this new venture?
"I'm thrilled that I [am] able to reach young people from all across the country. The fact that I'm able to make a positive impact and encourage them to seek the necessary services and capacitance young people with factual sexual health information which will empower them to make informed decisions about their health," the 21 year old beamed excitedly.

---
Listeners can engage with the Sex Talks podcast through their website sextalkspodcast.online as well as Apple Podcast, Spotify and Google podcast all they have to do is search for Sex Talks Podcast. Moreover connect with the podcast on their social media accounts:
Facebook: Sex Talks Podcast Namibia
Instagram: sextalkspod_nam_
X : SexTalksPod_Nam
LinkedIn: Sex Talks Podcast