Poetry is the art of laying your heart bare for all to revel in its blemished beauties, and Veripoems is no stranger to that, as proven by her successfully sold-out show at Vinyls Music Café. The event featured wordsmiths Solve X and Bupe as amazing supporting acts, with Veripuami putting on a stunning performance for the first time as the headlining act.
---
Rising star Veripuami Kangumine has been published in the Namibian poetry anthology 'My Heart in Your Hands' (2020), Doek! Nambian Literary Magazine (2021 and 2023) and Isele Magazine (2022). She is longlisted for the 2023 Doek! Literary Awards for Poetry and has been named one of the "Top 10 Poets to Watch" by Nigerian Isele Magazine.
Also making waves in international waters, her poetry collection "The Loneliness of Shadows" earned her a Top 6 finalist spot for The Kinsman Quarterly's First Diaspora Award 2023 and will be published in their anthology, "Black Diaspora".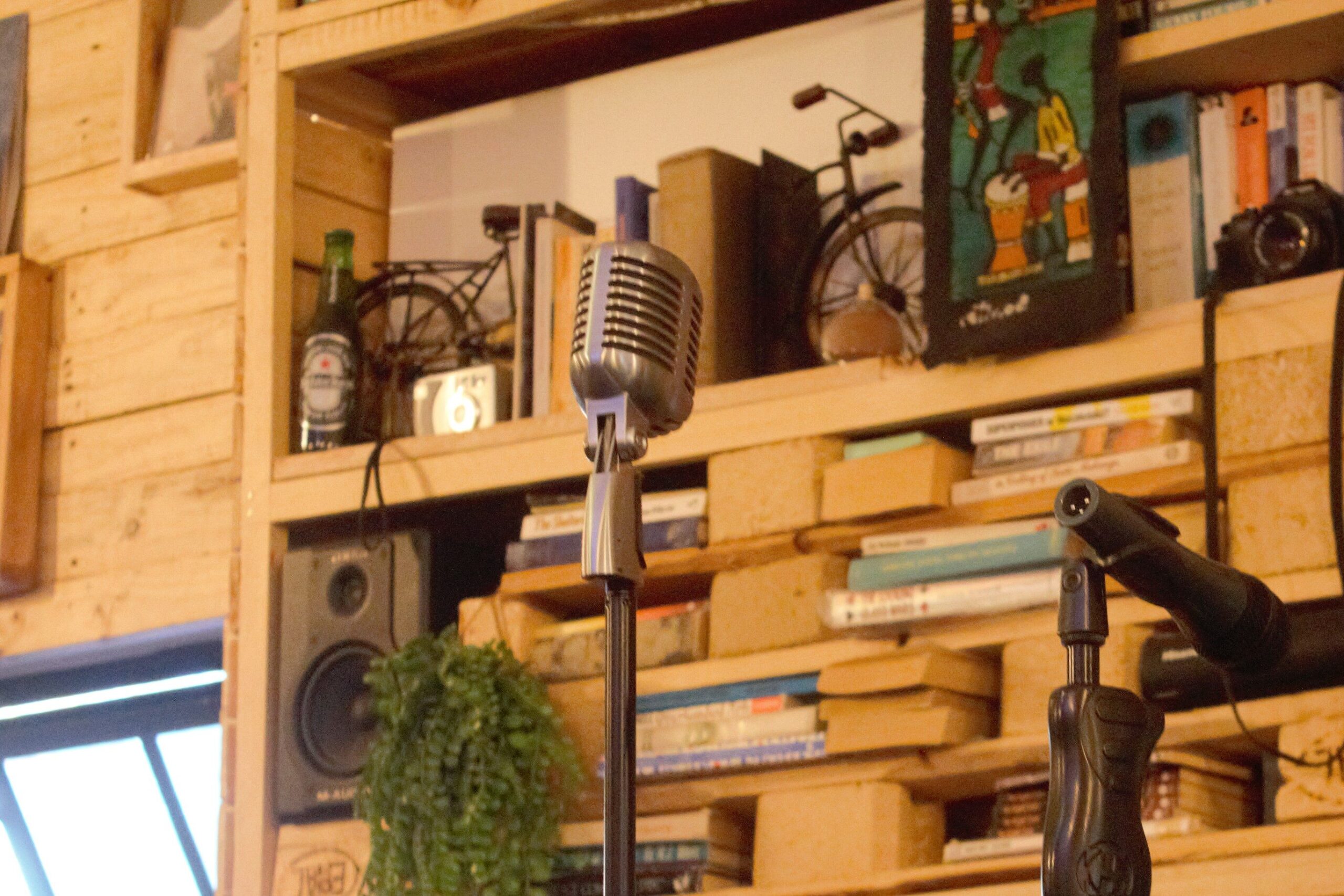 Her gut-wrenchingly gorgeous writing had the whole crowd teary-eyed and still wanting more. The day after her show, I had the pleasure of discussing the art of poetry with poetess Veripuami.
Firstly, how did you discover you were a poet?
"When I was a kid, I was supposed to meet my mom for a date, but she stood me up. This wasn't the first time this happened, and I had had enough. So, my aunt told me to write a letter to my mom. A letter my mom would never read. I wrote the letter, and to this day I am still writing that letter, but now it's more for me. First, it was addressed to someone else, but now it's addressed to me and has taken on new forms. Thats how I discovered I was a poet."
Would you, like most poets, describe yourself as an introvert?
"Yes, but on stage? No. When I step on stage, the introversion just goes away. In that moment, all eyes are on me, and more so on my stories. It's like my stories had no voice, and then I gave my stories a voice, and people actually listened. What more could you ask for?"
---
Let's talk about your creative process. How does a poem go from an inkling in your mind to a masterpiece on stage?
"You never know when inspiration will strike, so I just try to carry a journal everywhere. Sometimes, when it's not available, I'll use a receipt, a random piece of paper, or even a tissue. Some poems come to you all at once, then you are like, "Thank you, gods of poetry!" and other poems come to you slowly. That's why I try to write every time something inspires me. Whether it be in the bathroom when a lady just says something poetic, People don't understand how poetic they are. Especially our African languages. Most of my titles are directly translated from my mother tongue (Otjiherero)".
I gave my stories a voice, and people actually listened. What more could you ask for?

Veripuami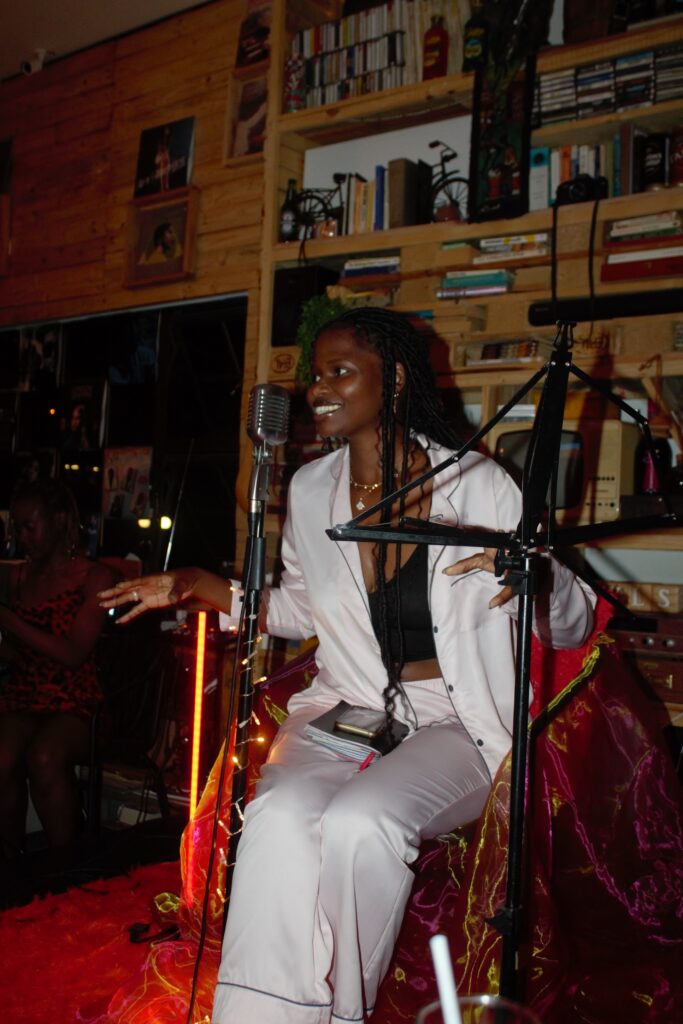 You once said that "as poets, vulnerability is our currency", How do you navigate how much you share in your art and how much you keep sacred for yourself?
"For the longest time, I struggled with vulnerability and oversharing. I felt like I would overshare, and I would lose something. Now I share really vulnerable poems because other people's poetry has healed certain parts of me. They were brave enough to share personal stories, so I can't keep mine to myself. Poetry is like a domino effect. You heal me with your words, and I heal someone else with my words."
---
Given that Herero women and even Namibians don't have that much representation in African and global poetry, do you feel any pressure to represent them when you are writing?
"When I'm writing, I don't think about those things because it would distract me from my main goal. There are too many people to be a spokesperson for, so it'd be impossible to please everyone. But if the poem calls on me and says, "We are going to touch on this and this," I will do it. Some of my poems touch on my heritage and social issues like sexual assault and consent. But there are poets who are activists, and I'm not one of them. I'm a storyteller."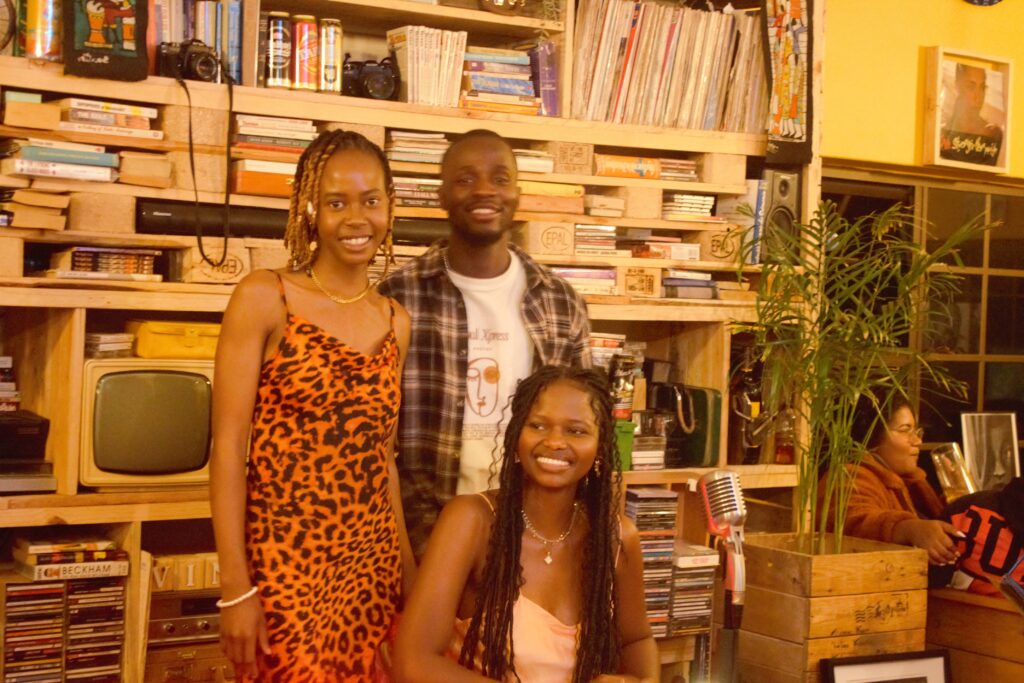 How do you work on improving your writing ability?
"By reading a lot, You train yourself by reading other people's work. Going to writer's workshops also helped. There, I got taught how to see things differently and learn important rules like "show, don't tell". We shouldn't tell the people there was a cup of tea on the table. We should make them feel the cup of tea on the table."
What are some of the struggles of being a poet in Namibia?
"There's no money. Nevertheless, I feel poetry is rewarding for the soul and connects you to that which keeps you human. It's a delayed reward. You need to go through a lot before you get the recognition and remuneration you deserve. The turnout last night was really surprising. To see that people still believe in the art of storytelling, in the art of poetry, is beautiful."
Poetry has a domino effect. You heal me with your words, and I heal someone else with my words.

Veripuami
Who inspires your poetic voice?
"I was raised by really poetic women. They don't even know how poetic the things they say are. It's because our African languages are so beautiful. My grandmother, my great-grandmother, my aunts, and my cousins inspire my poetic voice. I would write down things they said, and it would turn into a poem or a lesson that I keep close to my heart."
Ocean Vuong says, "I'm not the first poet in my family; I'm just the first to write it down," which is similar to what you were just explaining.
"Yes, exactly. It's sad that, as Africans, most of our history is erased because it wasn't written down, but now we know better. Even though it's just poetry, we're actually documenting our people."
What a privilege it is to be able to save our loved ones from time by immortalising them in our art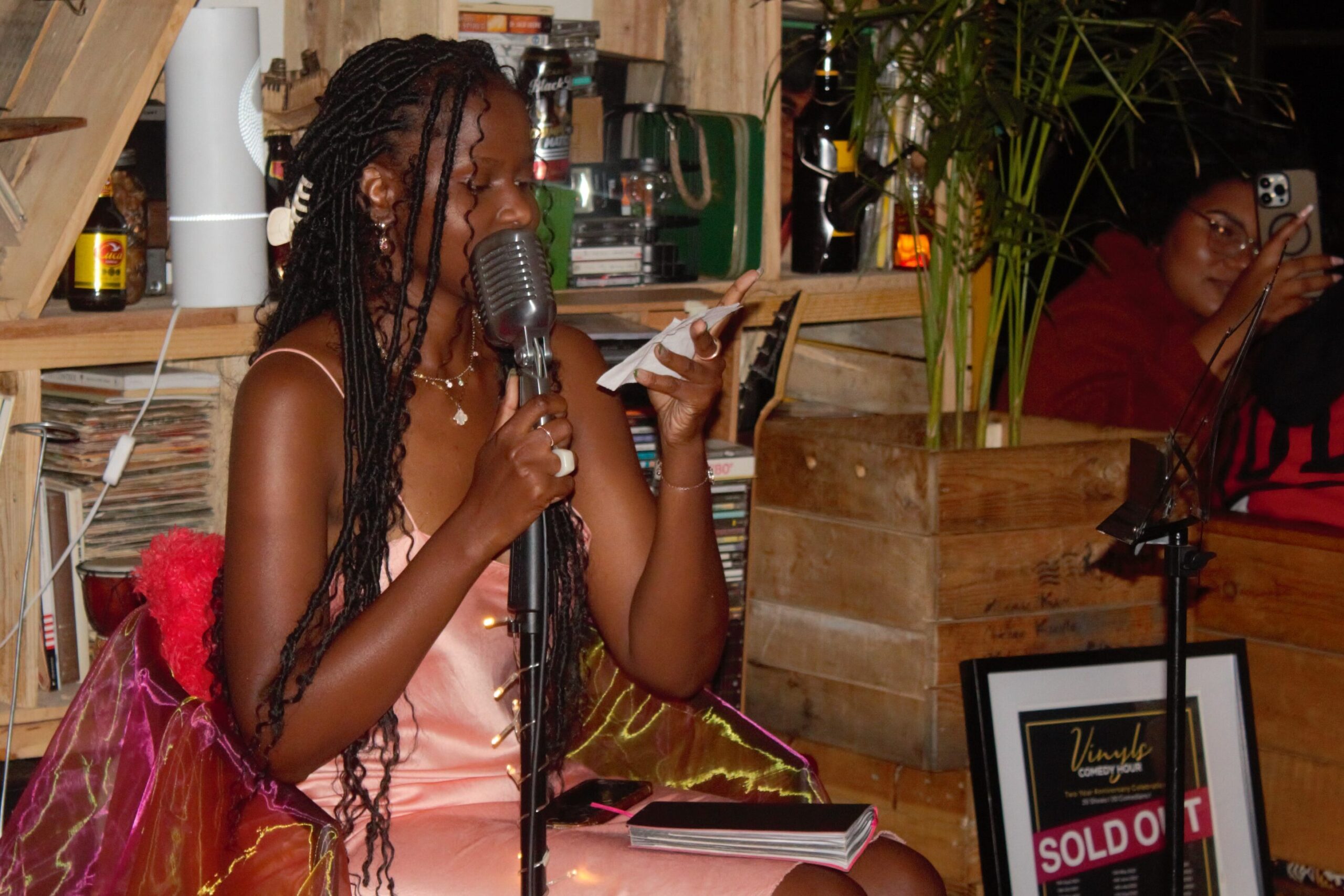 ---
What are some of the central themes of the poetry collection you are currently working on?
"When you're young, you often wish you had a guide. I'd look for the truth in every book I'd open. So, the book I want to one day publish is going to centre around the themes of what I wish someone told me growing up—poems I wish I had read to help me navigate the world. Like a letter addressed to my younger self. Making it a full circle moment as a letter is what started everything."
That's beautiful. Lastly, what is your advice for all the aspiring poets out there?
"Write for you. When I went to my first ever open mic, they told me my poetry wasn't what they were looking for. I realised that they weren't my community. My community was out there, and I just had to find them. So as long as you keep writing for yourself and tell your truth, you will find your community."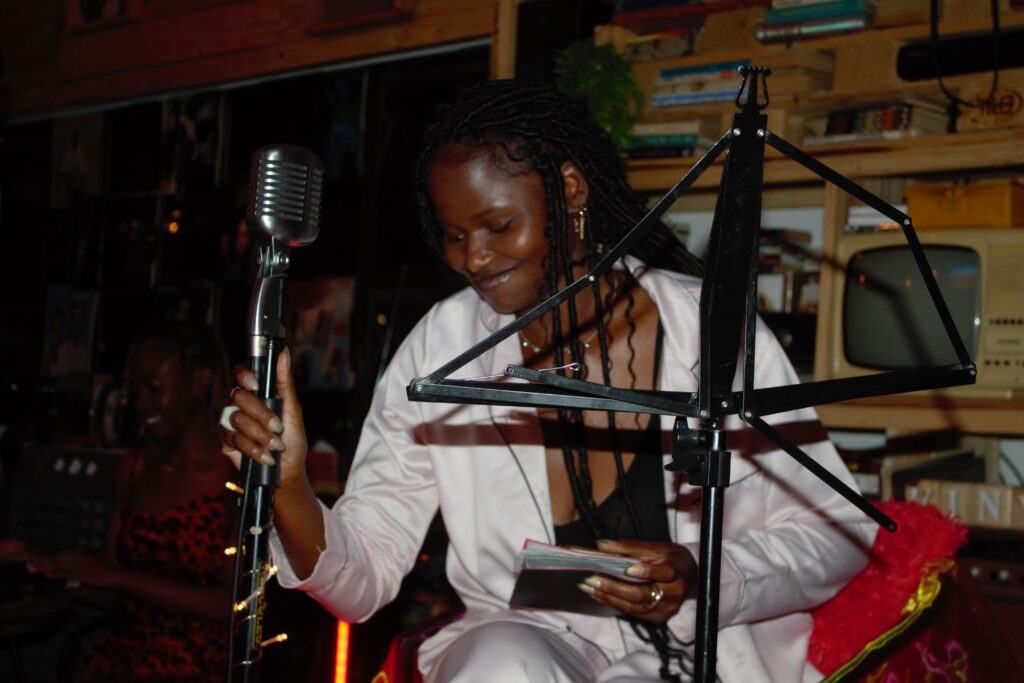 ---
Described by her fellow poets as "a marvel to witness", Veripuami is fast-tracked to becoming a prominent poetic voice in the African and global literary landscape. You can follow Veripoems on Instagram here and read some of her published work here and here.
All images used in this article are credited to Jeremy Tiboth.