International Youth Day was declared by the United Nations General Assembly (A/RES/54/120) on 17 December 1999. Since then, the day is annually commemorated worldwide on 12 August.
The theme for this year is "Intergenerational Solidarity: Creating a world for all ages." It aims to expand the message and actions that are needed from all generations to achieve the 17 Sustainable Development Goals (SDGs) as well as Agenda 2030 without leaving anyone behind.
Furthermore, the theme also wishes to raise awareness about the barriers hindering us from achieving intergenerational solidarity in terms of political participation, health, employment, and justice to achieve the SDGs and Agenda 2030.
---
Afterbreak Magazine caught up with a few young Namibians to inquire about their thoughts on how we can create a world for all ages, barriers faced by young people, and suggestions on how to better address them.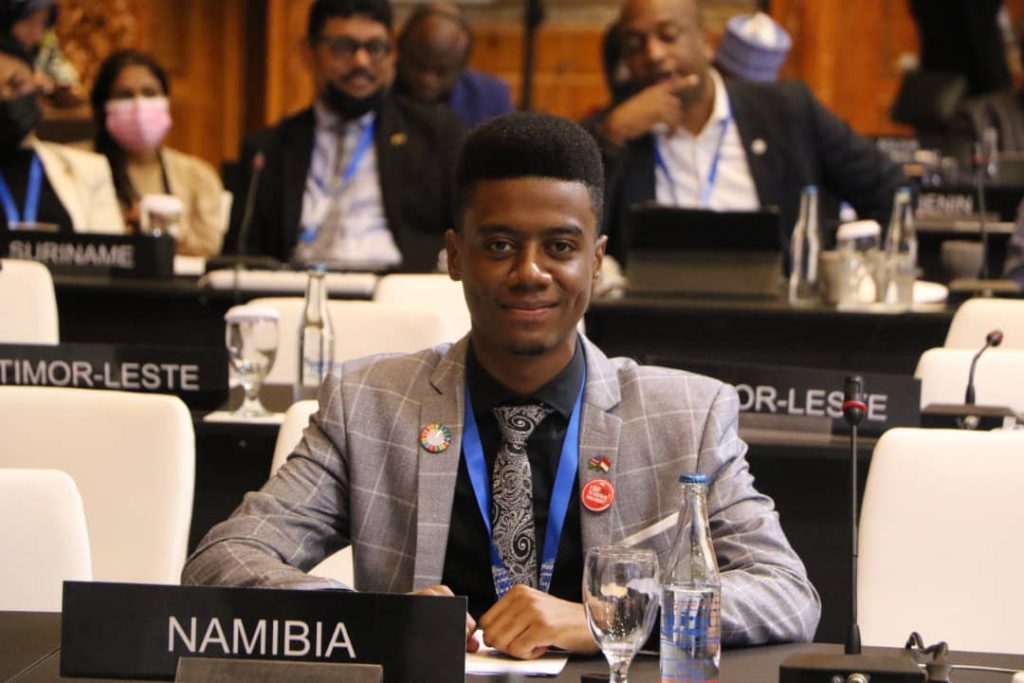 The key essence to the political participation and representation of young people in Namibia can be the establishment of a youth quota system, which should apply to every political party in the country. At least half of all members forming part of parliament should be young people below the age of 35, seeing that young people constitute 60% of our population.

Rivaldo Kavanga
One of the barriers that young people continue to face in all areas of our lives is the constant requirement for EXPERIENCE. This requirement is often found in political and employment opportunities which is daunting for young people. It is a contributing factor to why many young people are not gaining employment opportunities. Moreover, it is also one of the key factors why young people are losing interest in politics.
For instance, political parties request 10 years of membership or more for them to vote or contest for a position within the party. Perhaps we should consider reviewing the policies that we have in place in political parties and organizations.

Rivaldo Kavanga
How can we better address these barriers and open more opportunities for young people? Government and institutions should consider looking at other qualities apart from experience. We can look at past experiences, capabilities that the young person has portrayed, as well as how the young individual has applied his/her skills in other areas of life.
Dear young Namibians, the current economic climate is very unfavorable. Being a volunteer exposes you to a lot of opportunities which include your potential employers. You never know as you might be auditioning for your dream job. So, if an opportunity presents itself, do not be afraid to volunteer!

Rivaldo Kavanga
---
To create a world for all ages, the youth need to be educated and informed about the political affairs of their country. Once they are informed, they can better understand the importance of politics in their day-to-day life. This can be done through the introduction of civic education right from the basic education curriculum to tertiary.
Moreover, it can assist in equipping young people with the necessary knowledge and skills. In the long run, it'll allow them to meaningfully participate and contribute to the socio-economic and political discourses of the country.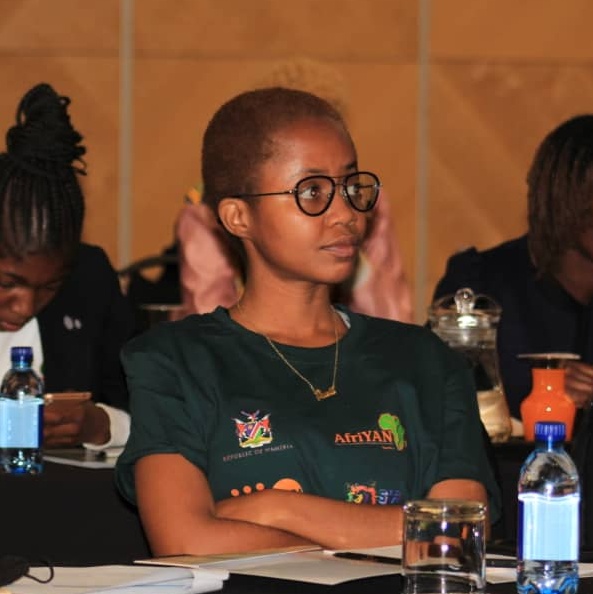 Knowledge of the relevant frameworks is critical for easy coordination, collaboration, and implementation if it happens with visionary leadership.

Puvii Hengari
Some of the barriers to meaningful youth participation are due to the gap in knowledge around political, and health issues. Consequently, there is poor involvement of youth in socio-economic and political matters. Another contributing factor is the lack of well-organized projects and programs for the youth.
As a result, there is little youth participation within the political sphere. Hence, the need for the establishment and funding for these programs to allow young people to lead, participate and empower one another. Just like our slogan, nothing for us without us!
Political mentorship allows young people to learn and understand the power that they hold as young people. Without youth involvement in the political sphere, the justice system is tempered with. Those who hold power to rule us and corrupt politics will be the center of attraction to all selfish elites who rule by power, not law and order.

Puvii Hengari
---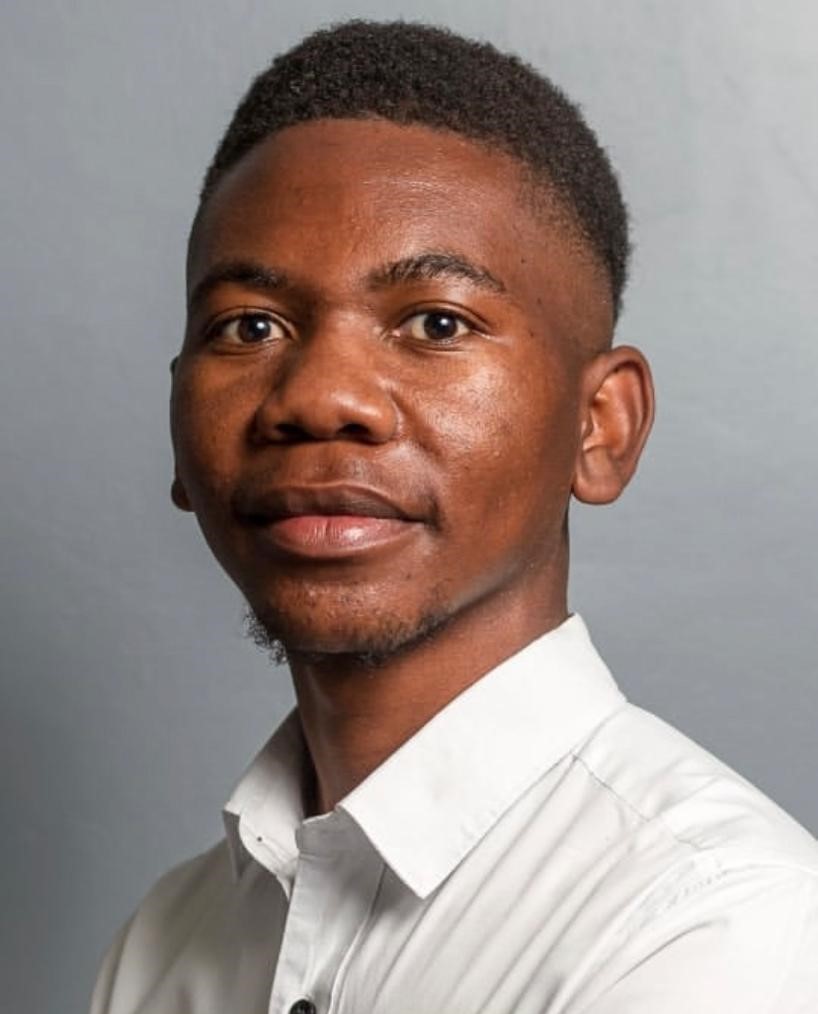 One way that we can create a world for all ages is through creating campaigns that speak about redefining politics in the modern age. There are way too many stereotypes on who, when, and why someone should participate in politics.
The culture of us versus them is affecting collaborative efforts to effectively actualize our long-term vision of 2030, which sadly only has 8 years left.

Joseph Ndondi
Some of the barriers that young people continue to face are lack of access to information as well as lack of proper information distribution strategies for the youth. Furthermore, there are limited platforms available for young people to engage with elected individuals. Lastly, young people are scared of being canceled and blacklisted which is often attributed to their political engagements or options.
The youth needs to co-exist in Namibia with their radical options of what change means to them. I'm proud that Namibia is one of the leading African countries in democratic participation. The work being done to update our policies to reflect the wants of the electorate is moving in the right direction.

Joseph Ndondi
---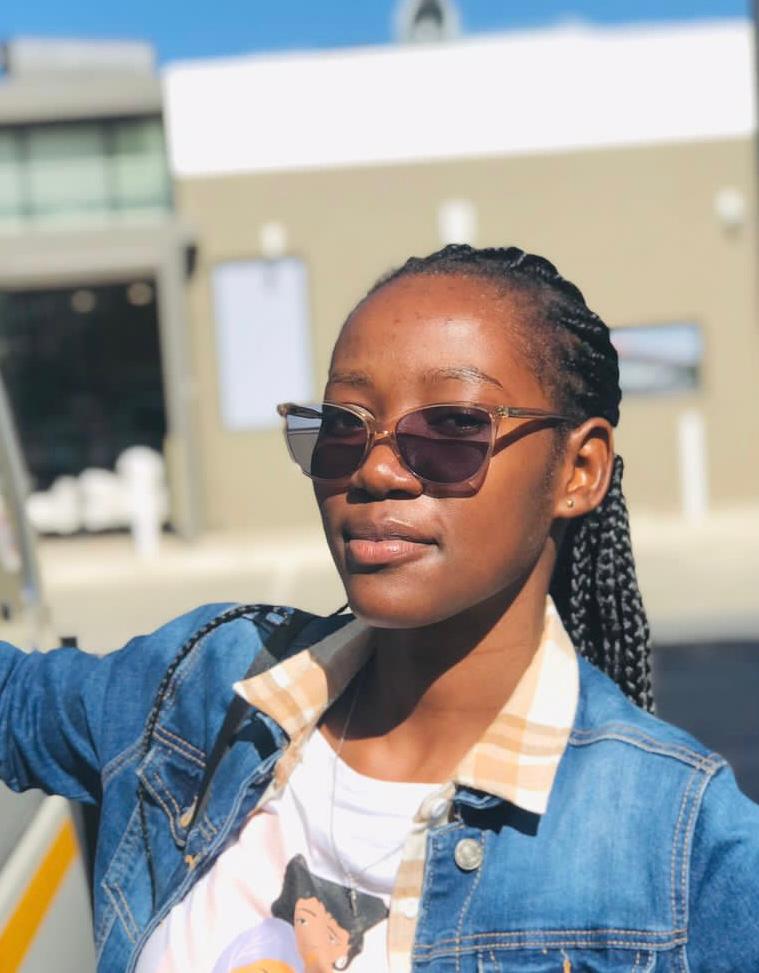 There is a perception that politics is only for older people. However, young people should be empowered to partake in it and get rid of that mentality. Young people should also be allowed to choose any political party that they would like to associate with rather than be forced to associate with the political party of their parents or guardians.
Leaders should engage with young people to air their opinions and suggestions on issues affecting them. There should also be a representation of young people in parliament rather than only having a specific age group. Some young people are not engaging in politics because they do not feel that there is anyone representing them. Why should I go out there and cast my vote if no one is going to table policies that solve issues that are affecting me as a young person?

Loide Uuzigo
Many young people lack empowerment in both areas of politics, business, and health. Maybe we should consider initiating platforms that empower them to engage in political affairs, fund their business ideas, and employ young people to serve other young people, rather than receive services from elders which have proven to fail due to the age barriers.
More opportunities should be made available for young people to explore their talents and see how they can create employment for themselves and better their country.
---
Make sure to follow Selma Iyambo on all her social media accounts and read more of her articles here.