On the 23rd of August we celebrate the international remembrance of the transatlantic slave trade and its abolishment day.
Back in 1791 on the 22 and 23 of August when slaves from Saint Domingue in the Caribbean were the first to actively fight for their freedom. Upon succession the country became the first to be ruled by former slaves.
"Today as always, men fall into two groups: slaves and free men. Whoever does not have two-thirds of his day for himself, is a slave, whatever he may be: a statesman, a businessman, an official, or a scholar."

Friedrich Nietzsche
Having been defined as property of another and subject to forcefully unpaid labour, many suffered and lost their lives as a result of the trade between North as well as South America and Africa.
The Atlantic Slave Trade
As the youth of Namibia in the present day, being legislatively free from slavery, we still ought to remember the unjust acts weighed upon human dignity not long ago. To tribute the day builds a steadfast mindset to keep such a system broken and abolished. Through keeping the most brief and low-laying acts of injustice unjustifiable for centuries to come.
Brief about what the Namibian constitution says about slavery and freedom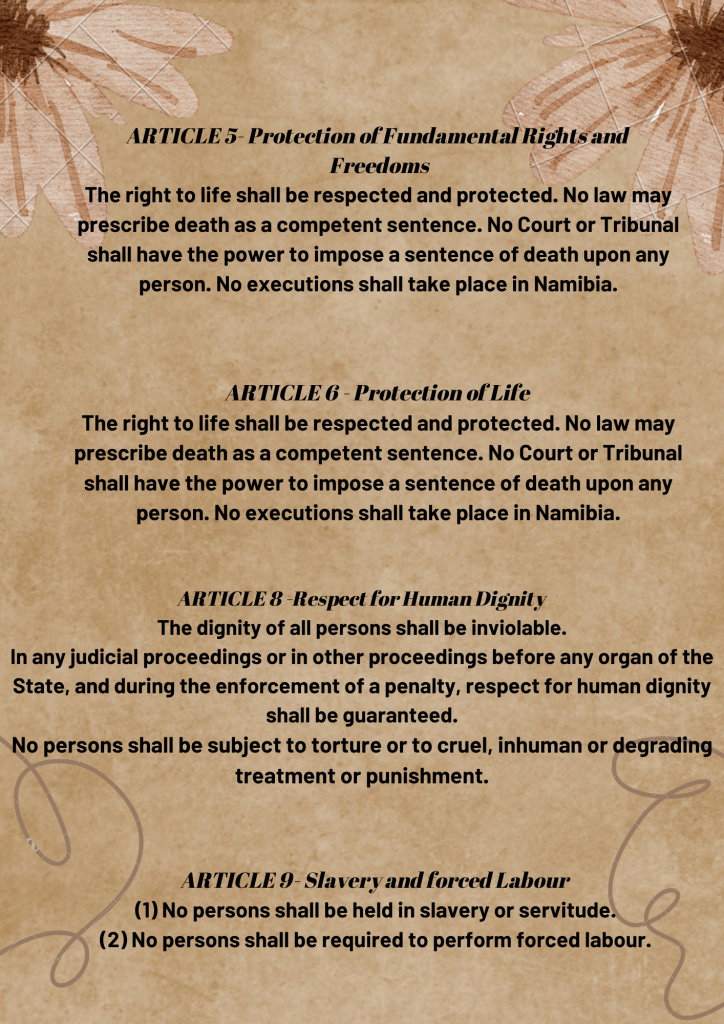 How Families can commemorate the day
The day may be spent informing oneself of the great inequity through discussions, movies and relevant reads.
Be encouraged to be informed about the vivid past, not to succumb to hatred or a low spirit but, to keep an open mind and heart to protect the rightful freedom all are entitled to.
---
Staying involved in the community, celebrating historical events and not brushing off history as being boring allows the self importance of each individual to grow.