Another Sunday has gone and past, which most likely means that another Namibian Sunday sundowner experience has gone and past, too.
All the spectacular sundowner vibes in Windhoek on Sunday, 28 August 2022, were only to be found at one location. And that was at XS Lounge and Restaurant for Amis Day Club. ADC Volume 7 was presented by Standard Bank Namibia, along with partnerships with Paypulse and XS Lounge and Restaurant.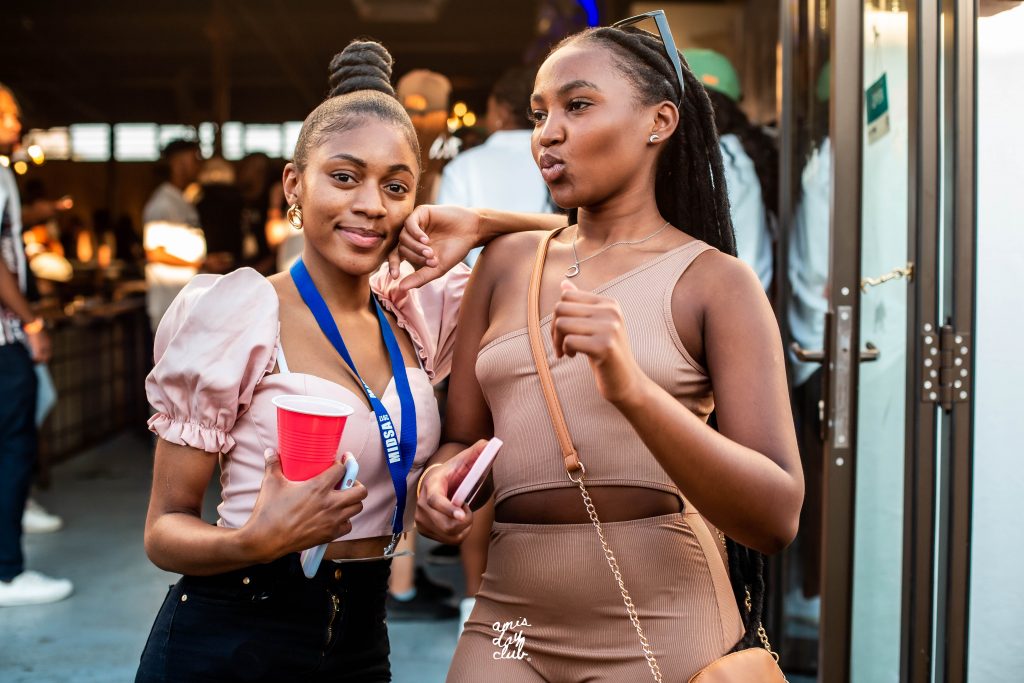 Amis Day Club is a series of pop-up sundowner events, crafted for day clubbers who appreciate the convenience of getting lit earlier in the day (All my day drinking lovers come through!). The brainchild Amis Day Club was founded by Namibia's beloved DJ and music producer DJ Dreas. And the first Amis Day Club event took place in January earlier this year.
---
The revamping of clubbing!
There is probably the lot of you that have noted that there are a slight handful of frequent day clubbers events (almost every Sunday, #iykyk) in recent months here in Namibia. Earlier this year, DJ Dreas pointed out in an interview with The Namibian newspaper that day clubbing is the new kid on the block. And as we prepare ourselves to break into Spring soon, the sundowner and day clubbers crafted events are a perfect fit right now. The weather is starting to give!
"What we have noticed is that we have a niche community of people who don't like going out at night. But the Amis Day Club is exactly one such event. We are trying to revamp events culture by creating intimate and niche experiences," DJ Dreas explained in the interview.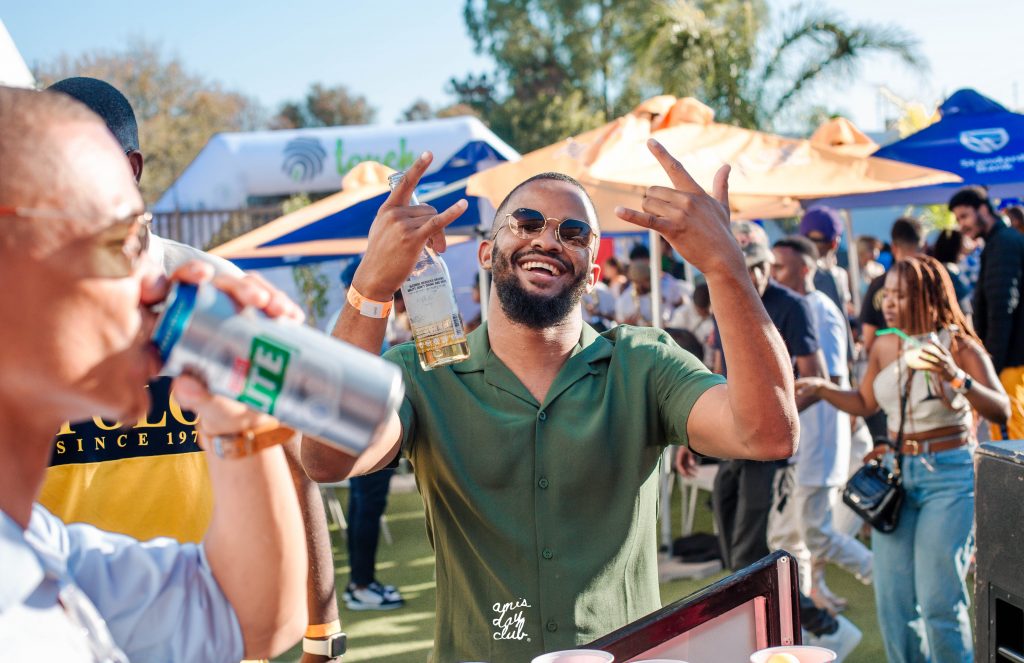 ---
Namibian fashion at its best!
The girlies, the boys and the non binaries came out and showed out! Die nutte was aan gretrek! (A rare moment of me forcing Afrikaans). As I was saying, the kids did not disappoint — it was a feast for the eyes. And of course, thankfully there were photographers on sight to capture the looks. Cool kids wear shades. Noticeably, shades where the biggest fashion statement at the event. So get you some shades too!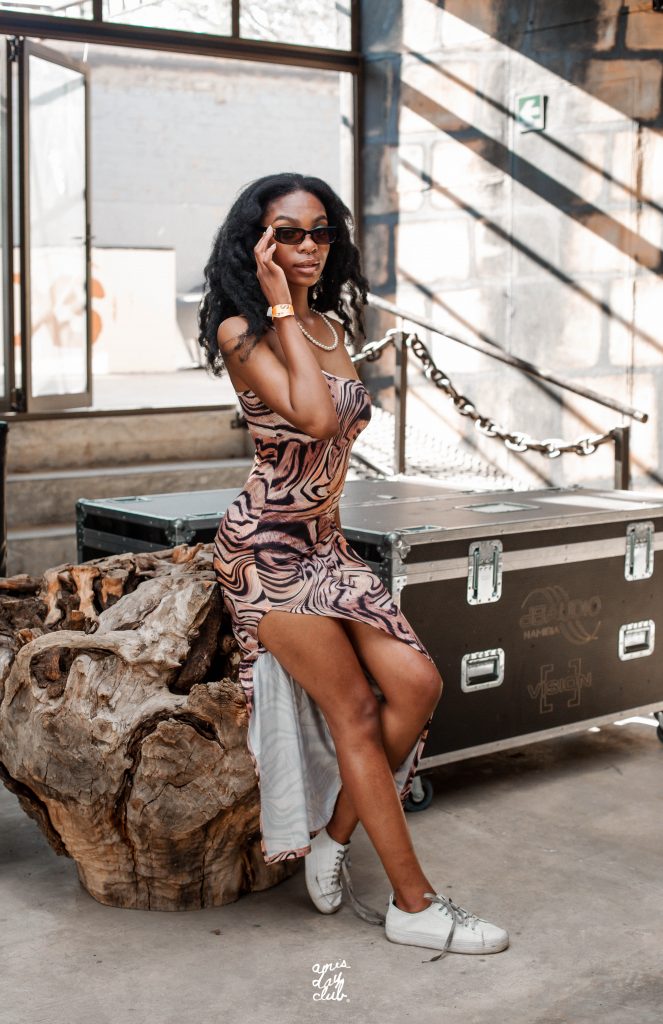 ---
#ADC7
Amis Day Club event usually hosts a select line-up of live DJ acts. And this month's line up included the "vibe dealer" Tumi Mohamed, "Mr versatile himself" SXDATED, Zottie (M.O.E), Franko and "the deep house doctor" KeamoDeep, as advertised. Moreover, the insanely gifted trio, the event's headliners – Slaughterhouze – closed the memorable ADC7.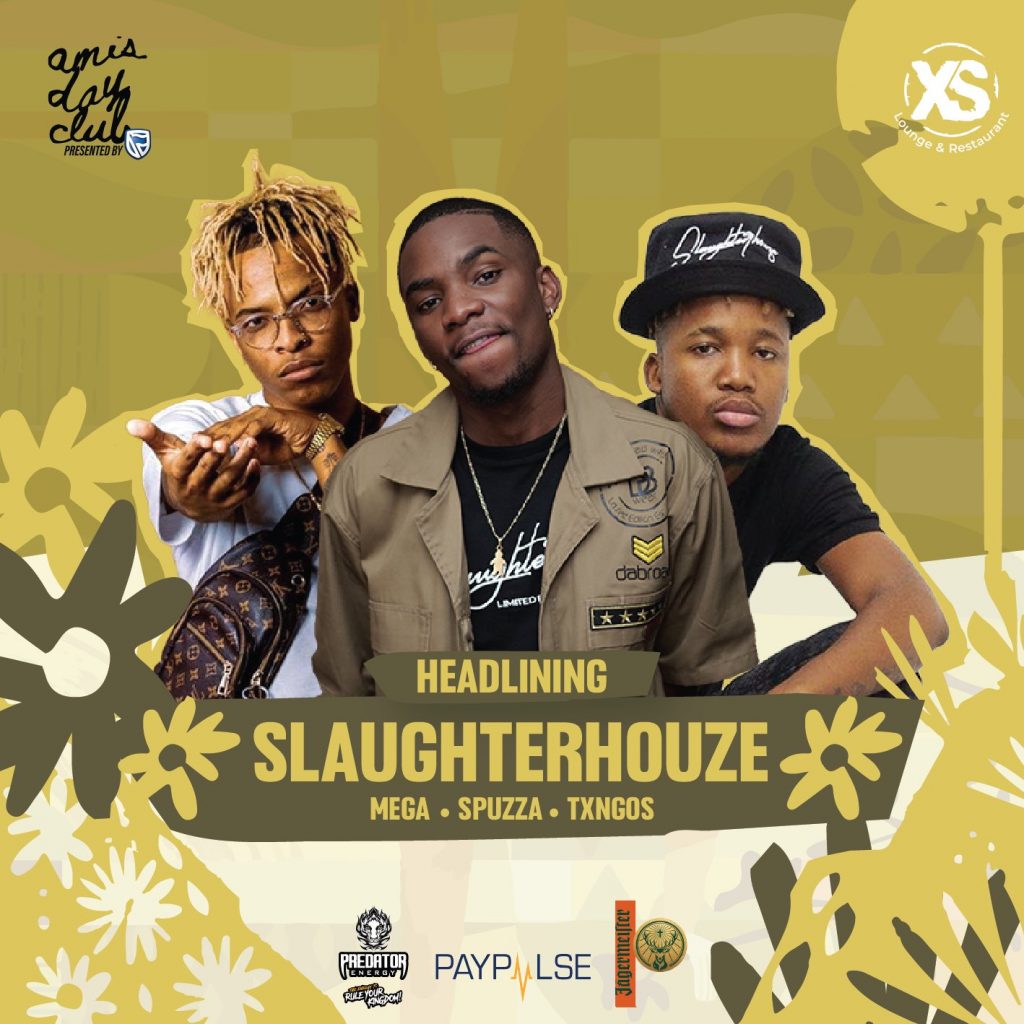 ---
"There is always rhythm in anything DJ Dreas does. Well sequenced, flexible, ever-moving creative flow," wrote David Wamambo – friend to Dj Dreas – in his review of Amis Day Club Vol 1. David Wamambo is a communication strategist. You may know him as the co-founder of an online magazine, Vaultz Connect.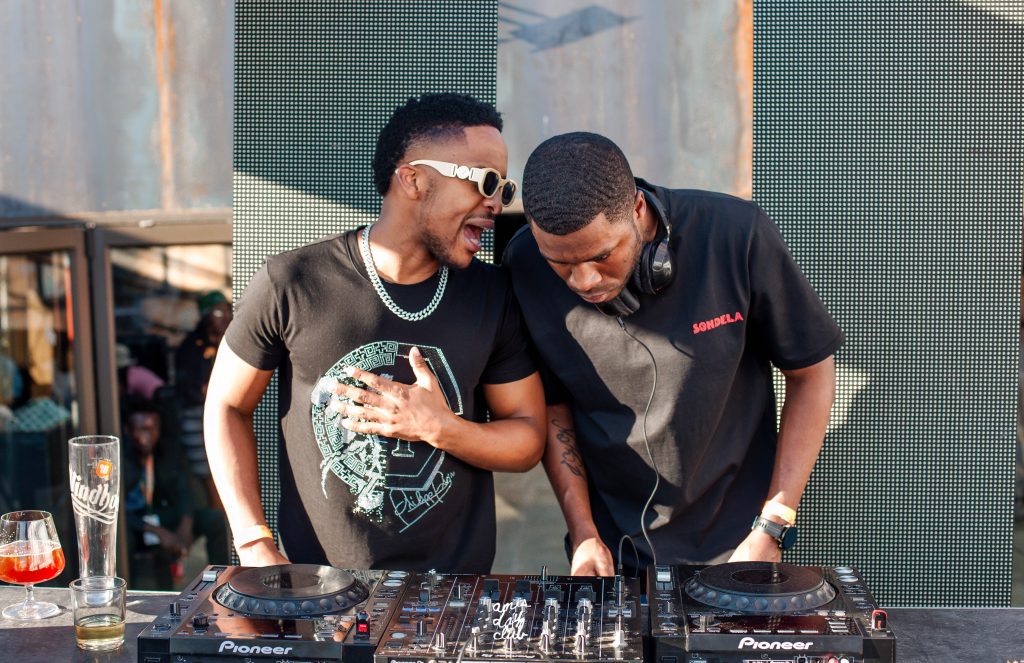 It's bound to be a special moment when people come together to enjoy and appreciate arts, culture and each other. And Sunday, the 28th, was no short of special at the scenic XS Lounge and Restaurant. When you looked around, one saw a vibrant group of Namibian youth buzzing and mingling. There were drinks on almost every, if not every, table or hand. And a few others nibbling down on cheese fries, burgers and more. It was a memorable 7th chapter for Amis Day Club indeed.
---
You can follow Nandi Tjiurutue here on Instagram.