The home of bicycle culture, eclectic furniture, and impeccable street style has once again set the tone for a joyous, colourful and alternative spring. With all the unique looks from their fashion week, there's so much fashion fun to look forward to!
Being a much younger fashion than the rest, CPHFW has established itself as a unique and refreshing source of fashion inspiration. With less veterans and more new names and debuting designers, CPHFW has set out to make the world of fashion more sustainable and ethical— as you'll see in our 3 part guide unpacking the fresh fashion… Here's how we're surfing the Spring and Summer trend wave they started:
1. The Colours
• Neutral-on-neutral
Within the wide and vibrant range of colours on and off the CPHFW runway, the most notable colour combinations were actually all neutral. Light colours like white, grey, and shades of brown said, "move over!" to the varicoloured vibe we were expecting.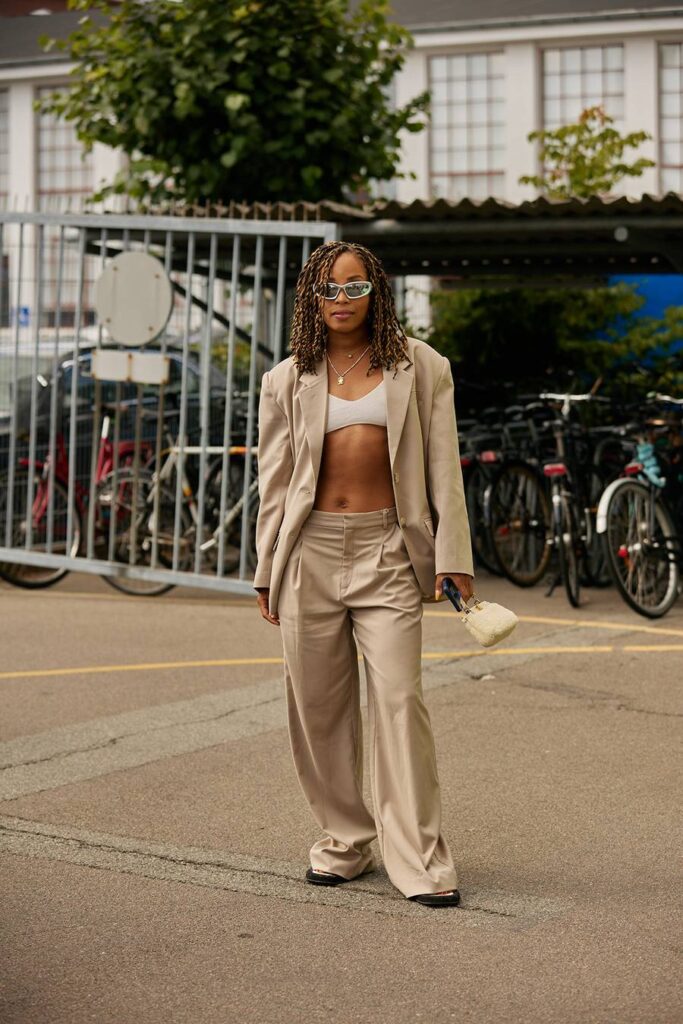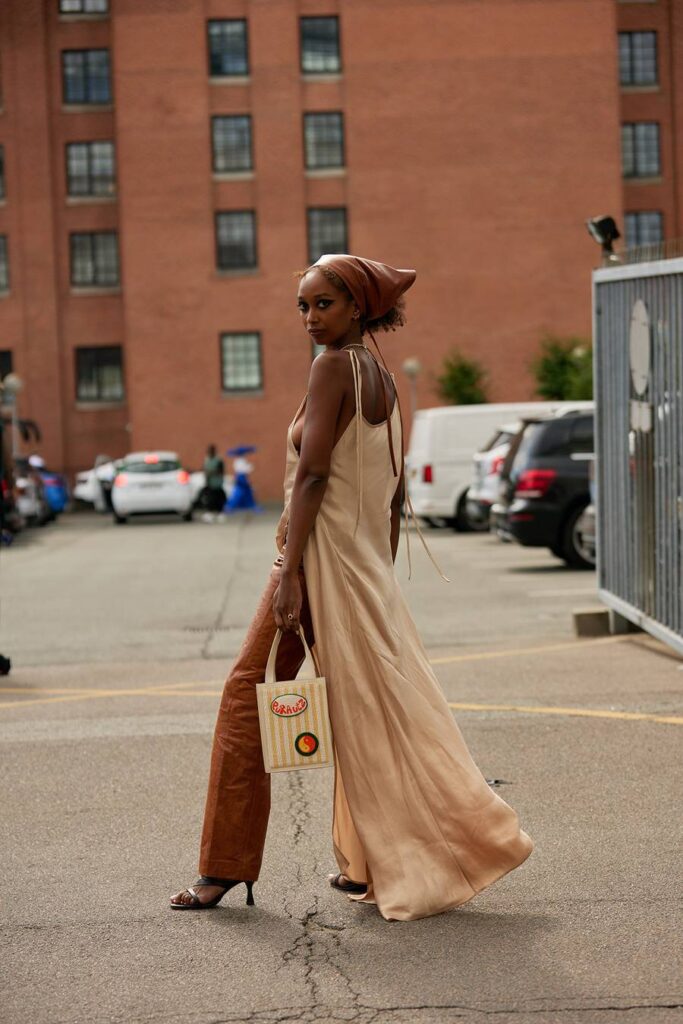 • Blue, Orange and Pink
If you're not ready for the sudden vibe change that neutral colours would bring to your wardrobe, the good news is that vibrant colours haven't been completely forgotten. The three most popping colours that made the most bold statements were blue, orange and pink!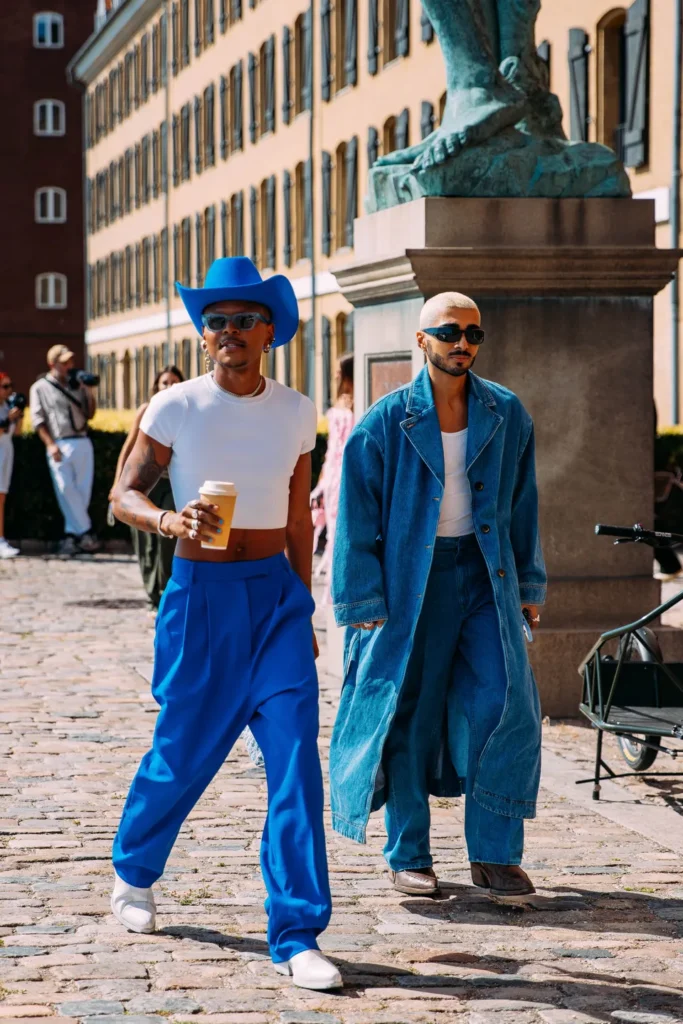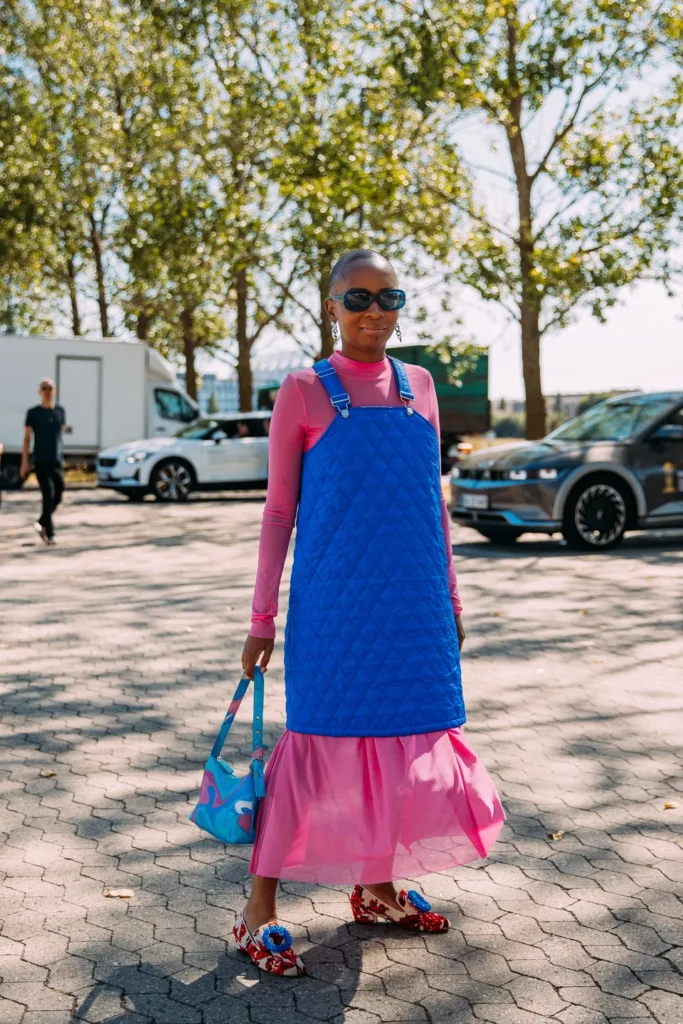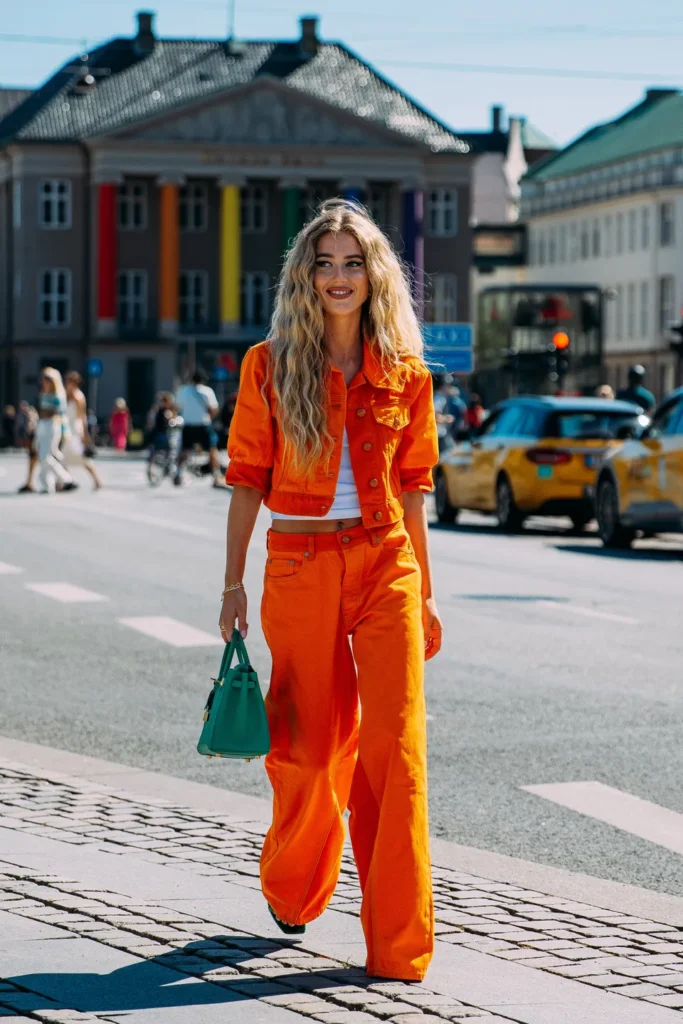 • Nods to Neon
Another trend in colours were the far from subtle pops of neon that added some quirkiness and spark to the neutral colours in outfits. They were often seen with accessories like bags, shoes and sunglasses, styled in a colour-block.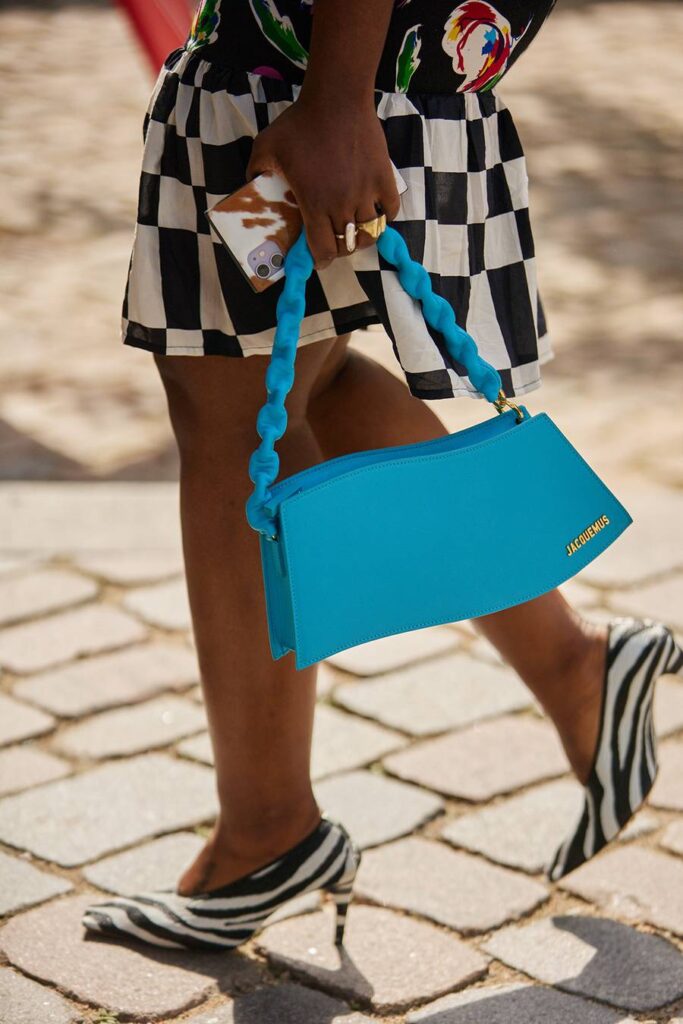 2. The Fabrics
• Sheer Elegance
When we tell you we saw so much skin on the streets of Copenhagen, we don't mean the fabrics were downsized… No, they were just see-through and although they offered full body coverage, they still left little to the imagination.
Hot, summery, crochet tops and slip dresses were served to us on a plate of lace, knitted fabrics.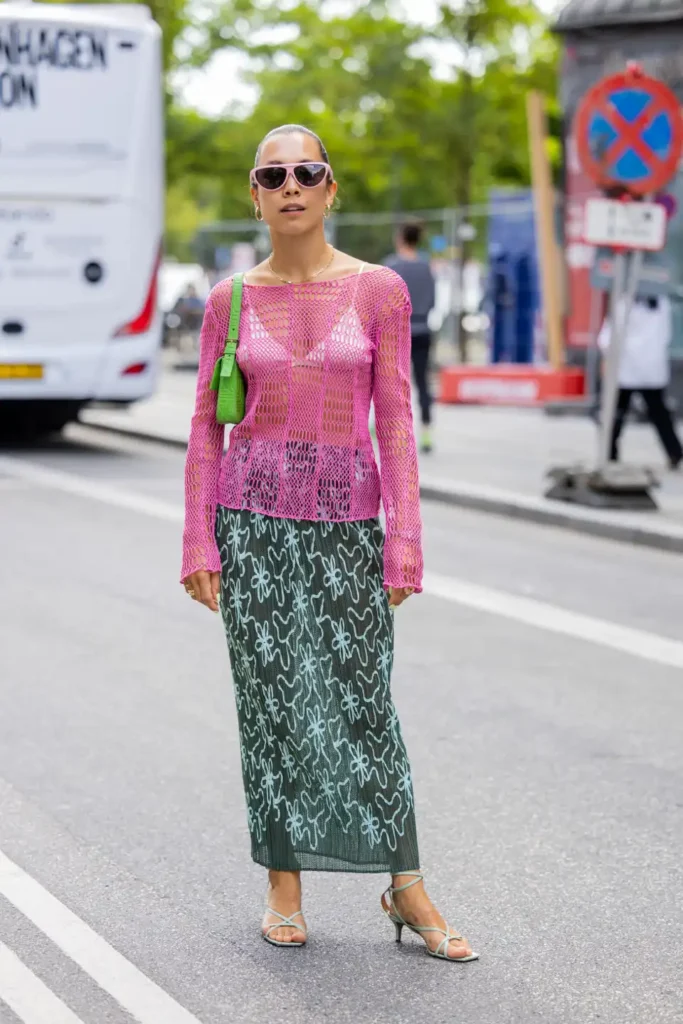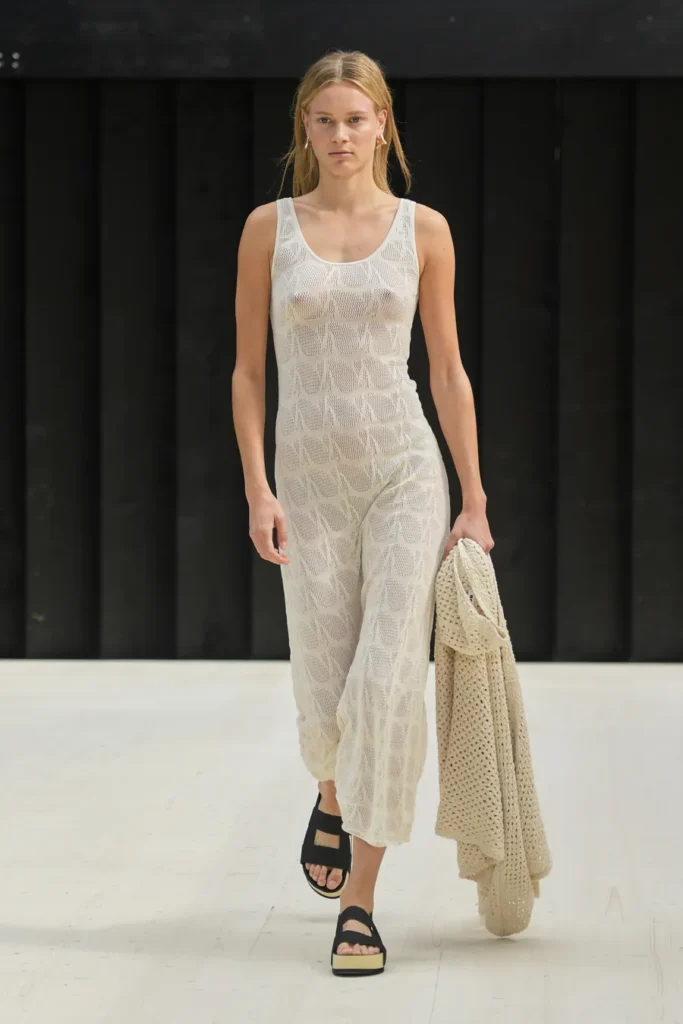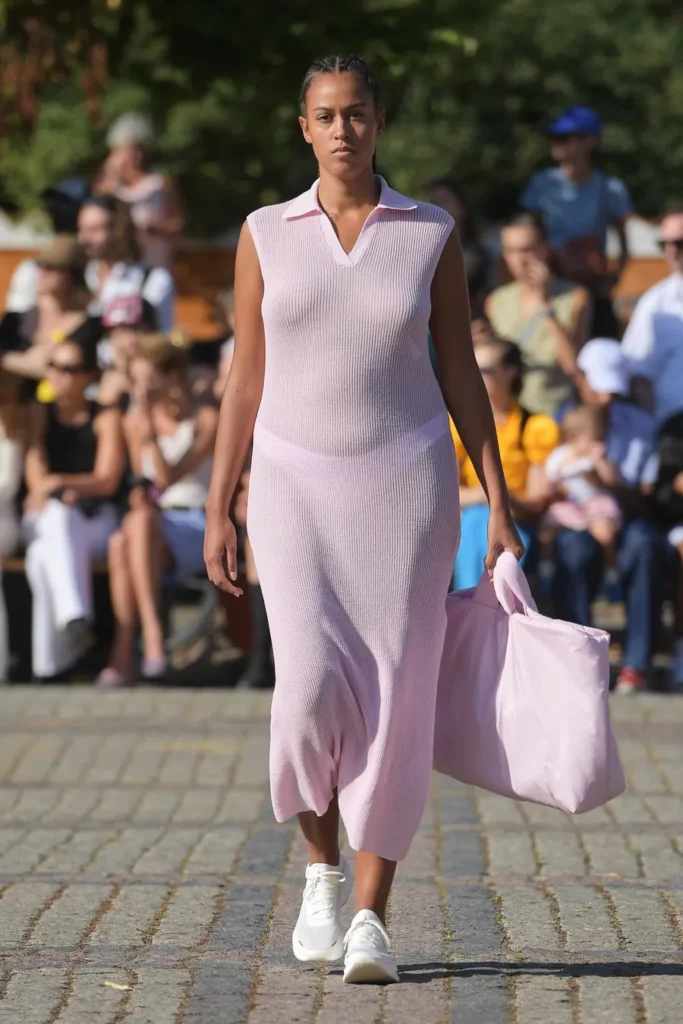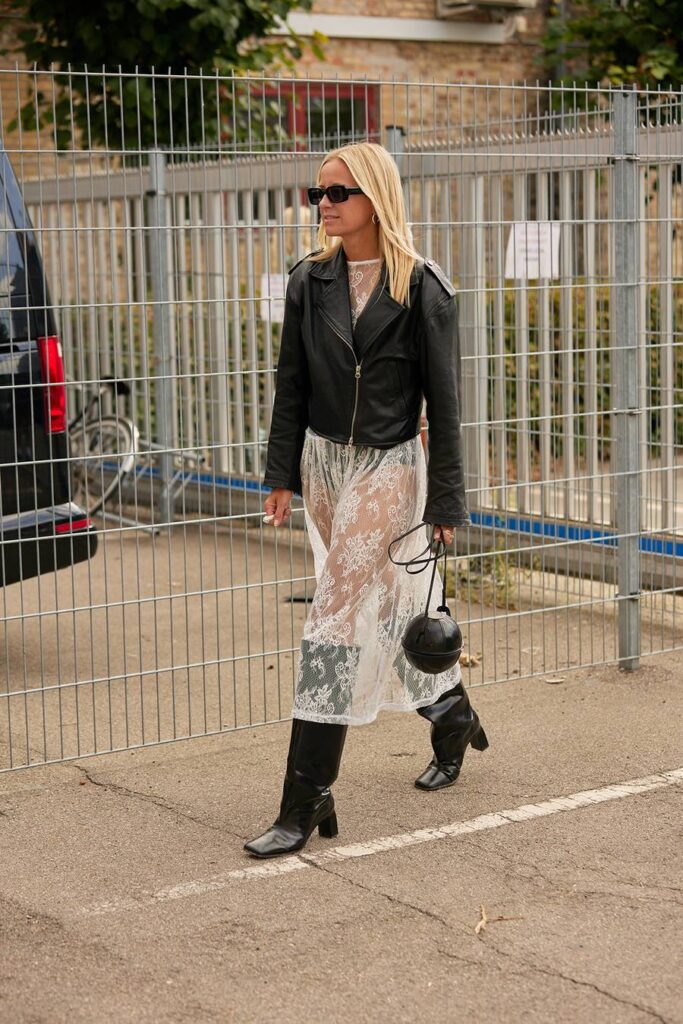 • Double The Denim
If you ever thought denim on denim was a big don't then maybe you should let the fashionistas at CPHFW show you how it's done.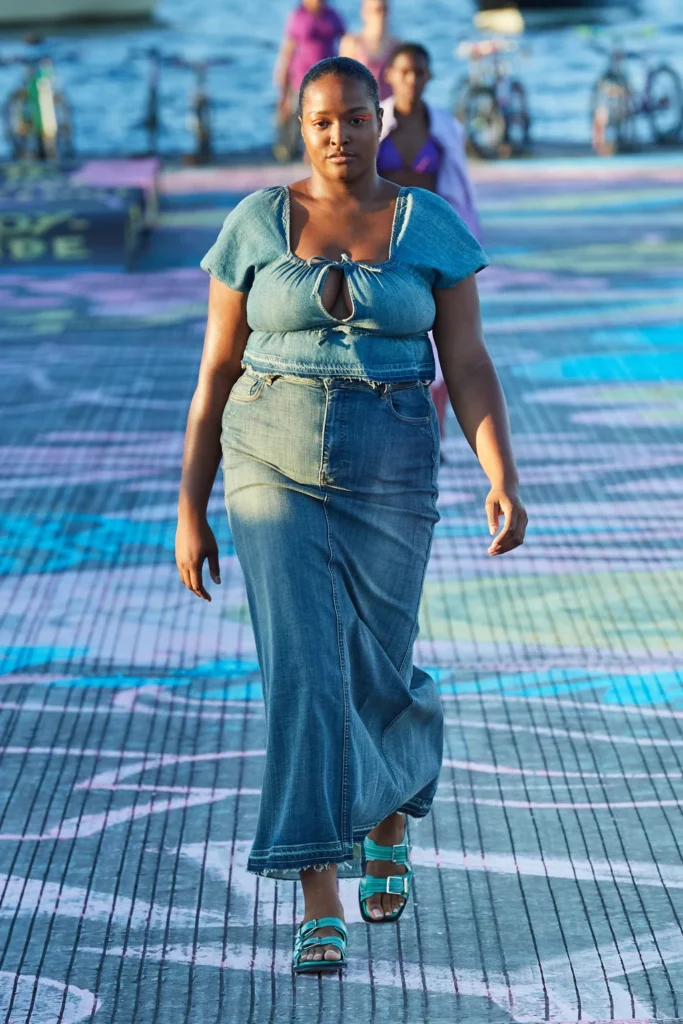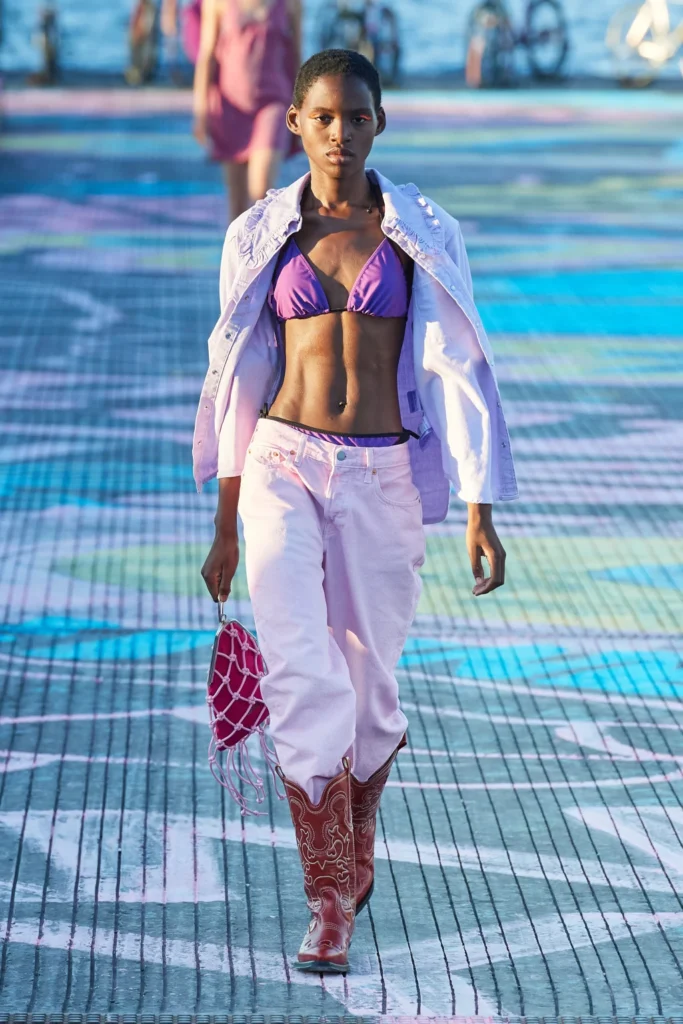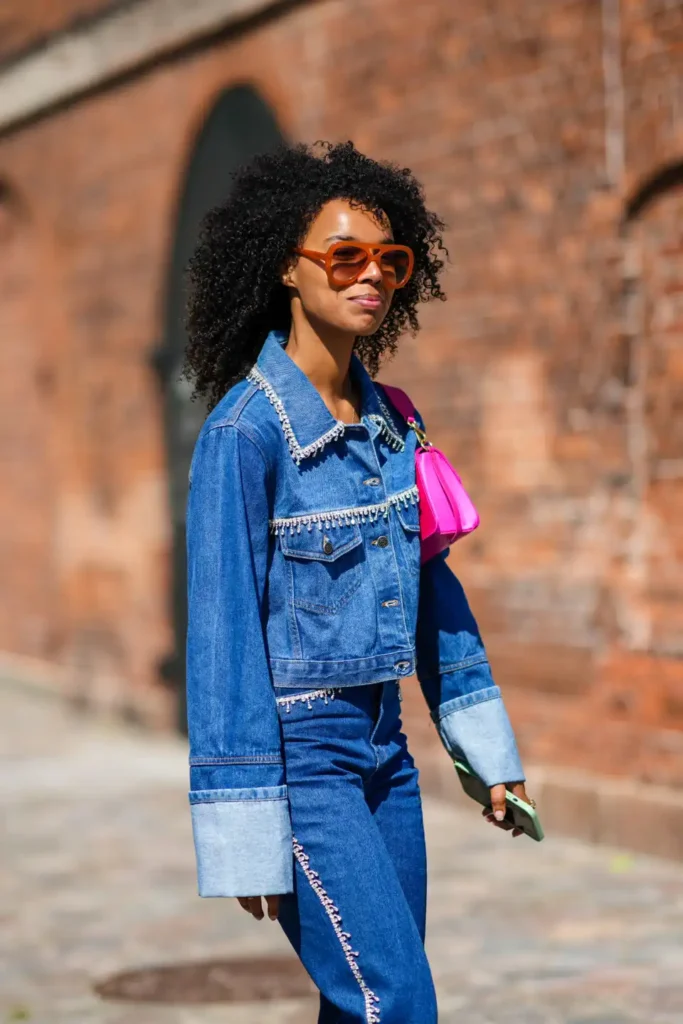 3. The Aesthetics
• Neo Western
When we turn to streetwear, this season seems to be all about cowboy boots, cowboy hats, fringe jackets, and western belt buckles.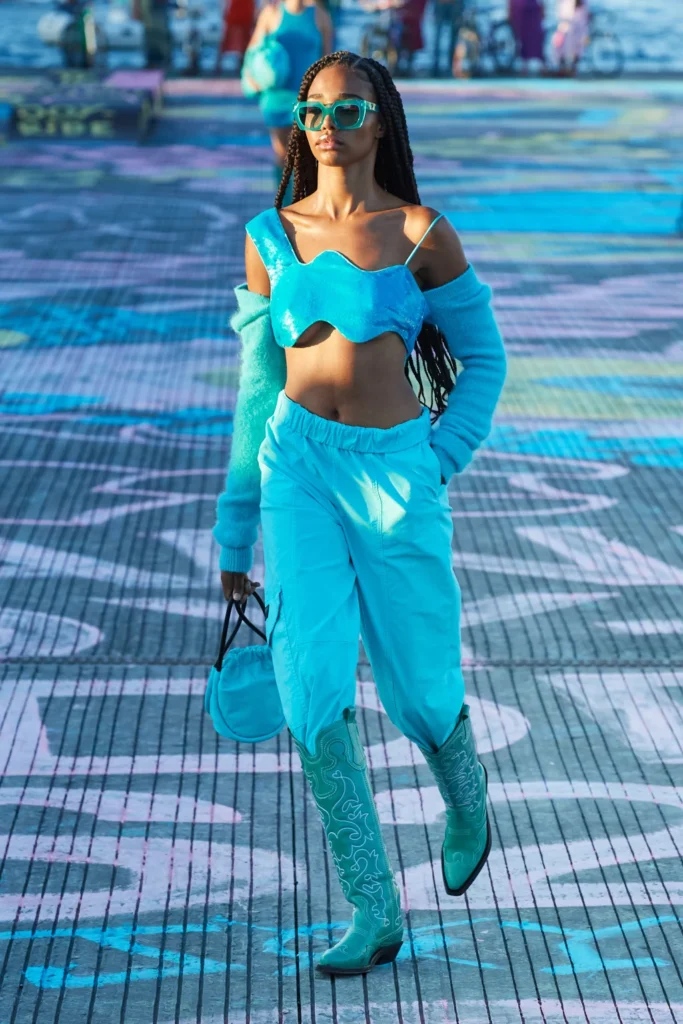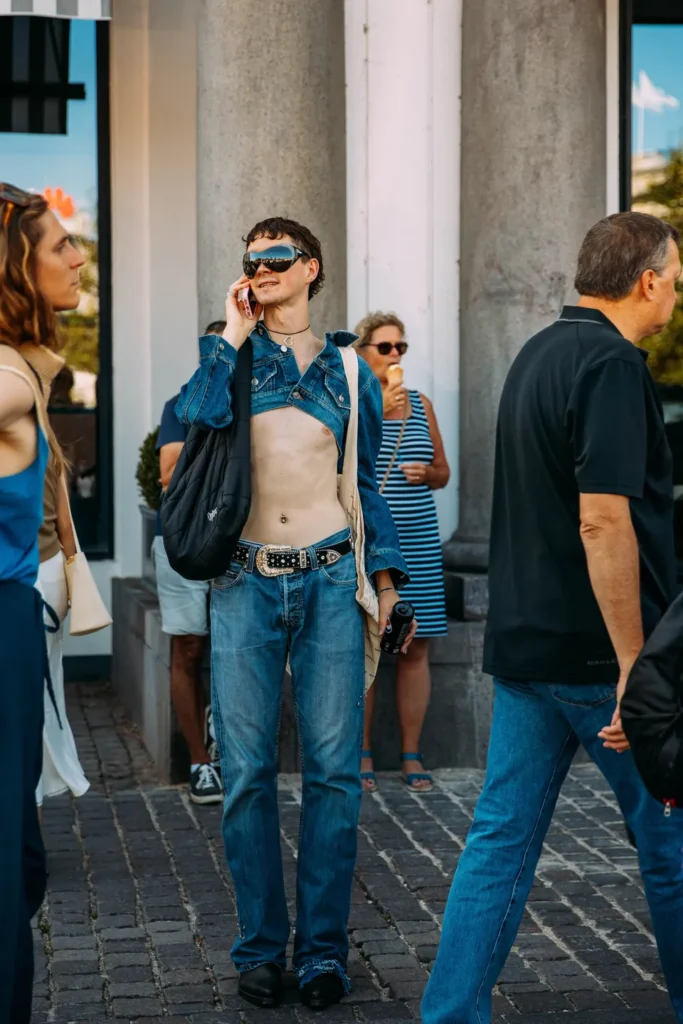 • Barbiecore
Pink, pink and more pink! That's all, thank you! The Bubbly barbie girl aesthetic ruled the streets of Copenhagen as it did on social media since the release of Margot Robbie's Barbie movie scheduled for next year.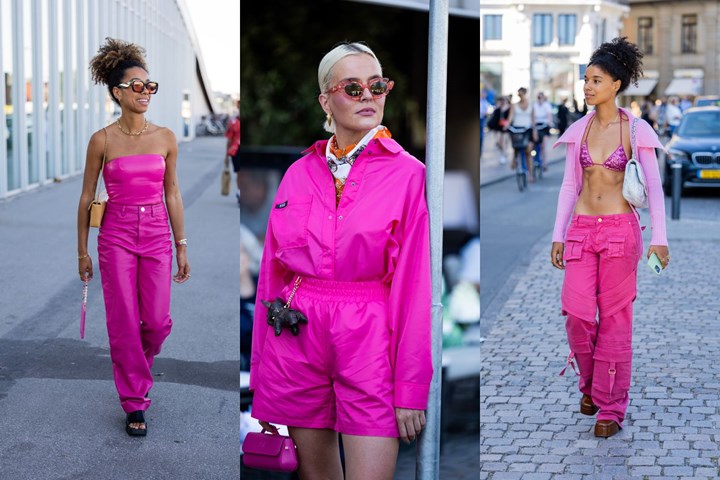 • Reimagining the classic suit
Unique renditions of the classic suit, in all kinds of shapes and sizes were a big part of the street style at Copenhagen Fashion Week.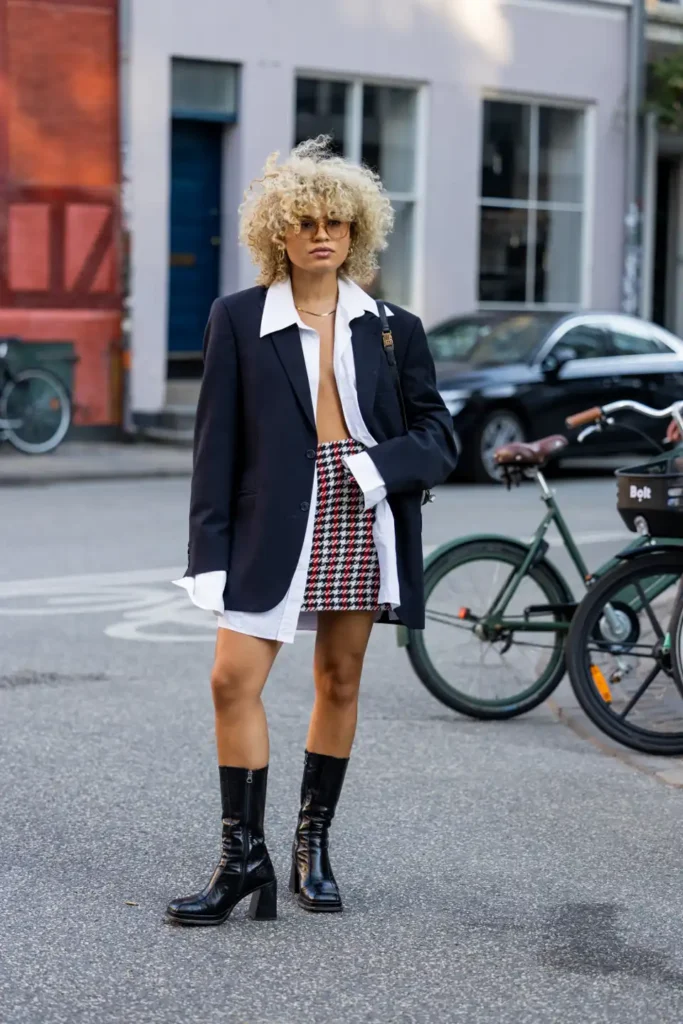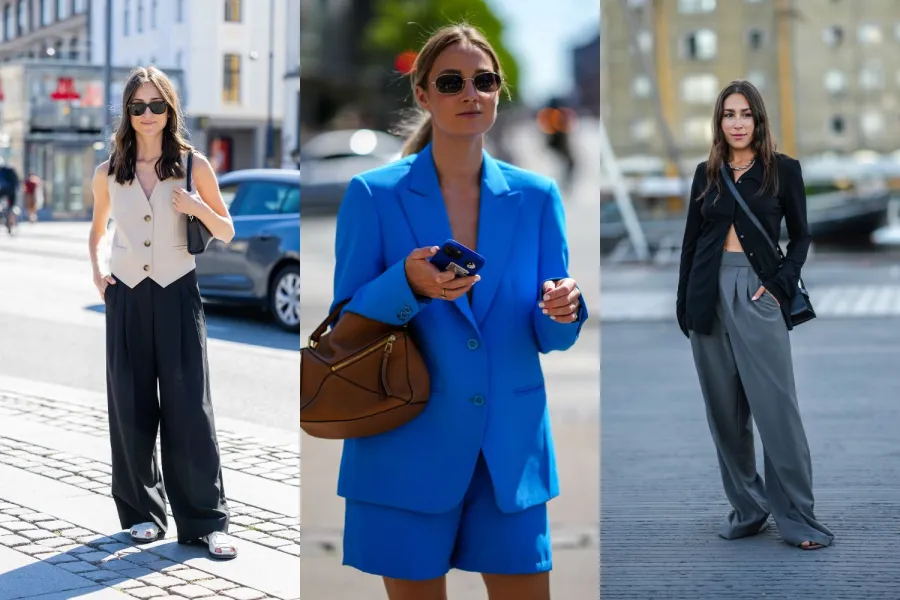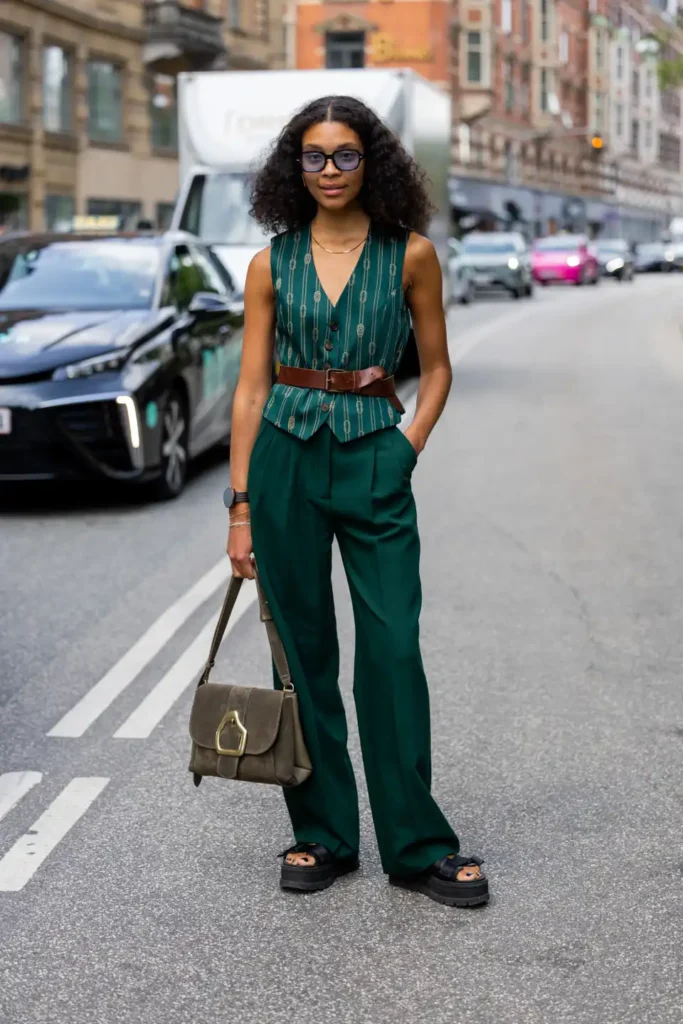 These new trends are all fun to style, ready to wear and with sustainability and creativity in mind, can last you longer than just this season! CPHFW has done it again.