A new swimwear brand has made its way into the spotlight. After losing their jobs as commercial pilots in the midst of the Air Namibia liquidation, B and Li saw an opportunity to make their much loved dream come true. Cheeky is a proudly Namibian, exclusive and luxurious swimwear brand that was only but a dream until about two months ago when the CHEEK-E-Os (you know, like CEO but with CHEEK in it? Haha!) finally launched it with their maiden collection, The Take Off Collection.
---
We asked the brains behind the works a few questions and this is what they had to say…
Q: What is Cheeky and who are the brains behind it all?
A: Cheeky is an exclusive, luxurious, and sustainable Namibian swimwear brand, founded by two, female, Namibian commercial pilots, who go by B and Lî, now better known as the Cheek-E-Os. While B is fond of baking in her pastime, Lî is an avid puzzle-builder, and together they enjoy reading, sushi, sunbathing and traveling.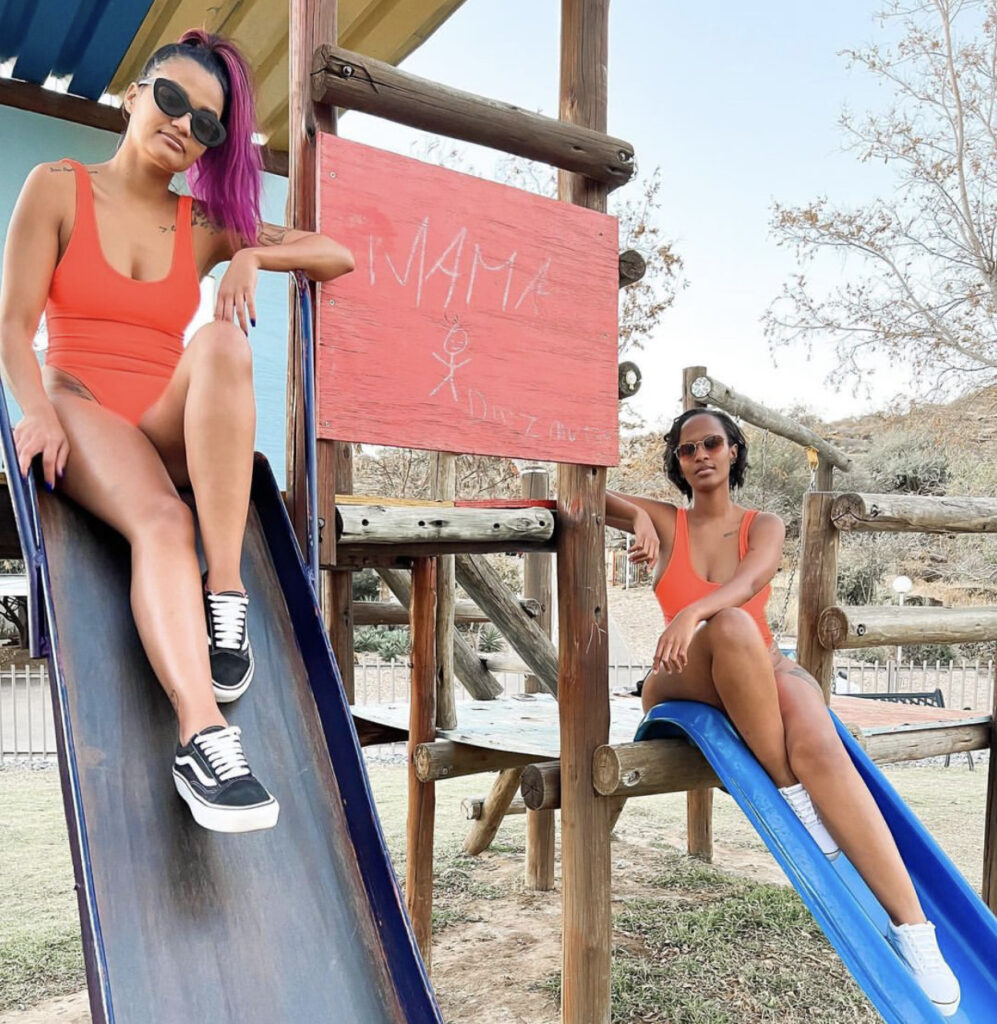 ---
Q: Why swimwear?
A: We both have an innate love for all things sun and swimwear, and so it was truly a no brainer to venture into this avenue. It presented itself as the perfect opportunity to develop our own brand with its own identity and vision, and to provide quality, well-fitting, edgy, and unique swimwear, which we feel is especially lacking in Namibia.
We launched our online store with our maiden collection, namely The Take Off Collection, boasting eight unique designs in a total of 11 colors. Each piece has been named after someone near and dear to us, who has played a significant role in supporting our journey thus far.
Likewise, each piece has been carefully designed, curated, and chosen by us, the founders, to not only deliver the perfect offering to our customers but also showcase our voice, direction, and intention. This collection is in honor of the retrenchment of us both due to the untimely liquidation of Air Namibia, our shared love of aviation, and serves as a celebration of a new idea, dream and adventure taking off.
---
Q: It says on your Instagram profile that your goods are made of recycled plastics and fishnets. Is there a specific reason for this?
A: Indeed they are! The aspect of sustainability is one of Cheeky's strongest feats. Our production takes place at a green manufacturer, our swimwear is fashioned out of recycled ocean waste, our distribution bags are made of recycled cotton, and our dyes are natural and sustainably sourced. We pride ourselves on being able to actively help clean up oceans, reduce carbon footprint and contribute to saving the planet.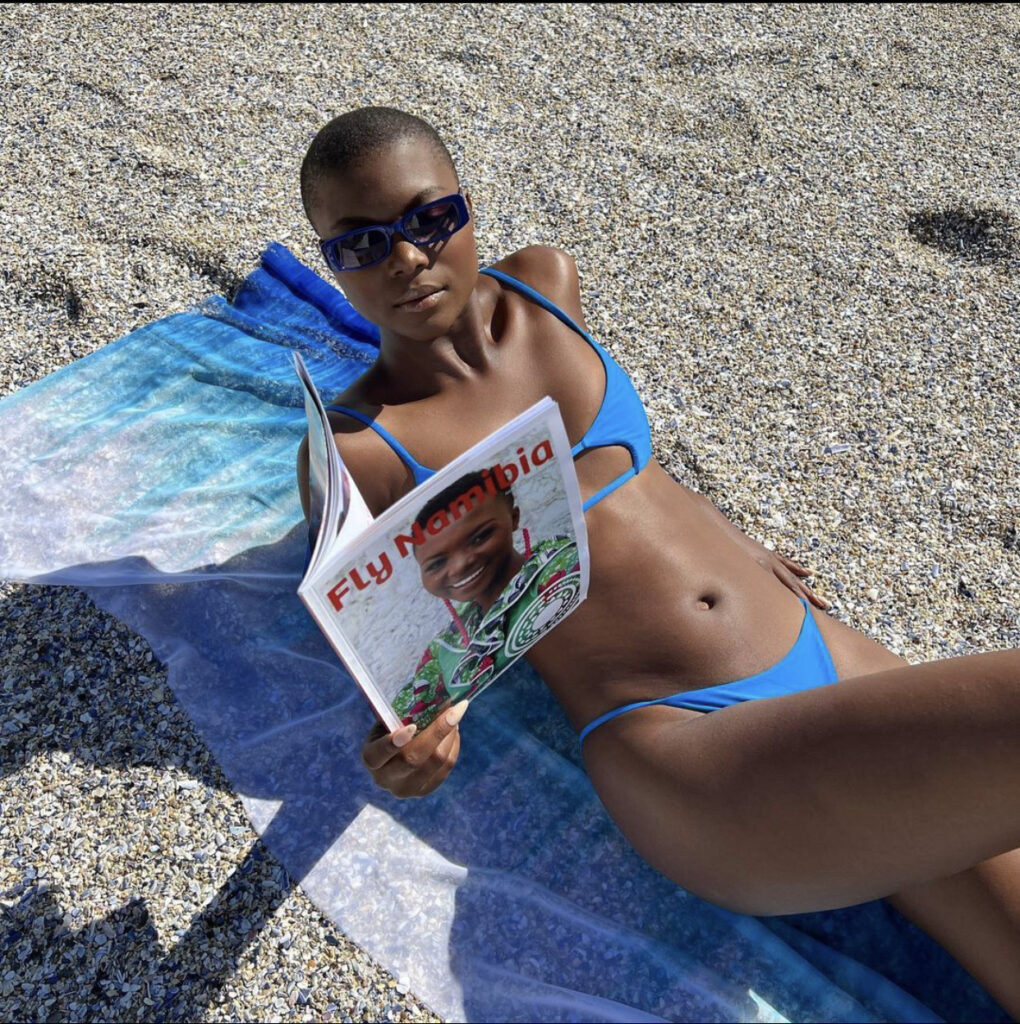 ---
Q: Coming up with Cheeky, was that a long term plan or was did you just wake up one day and asked yourself, "what if we started a swimwear line?" What exactly led up to the founding of the brand?
A: The thought of starting our own swimwear brand was something we played around with for a while, but it sadly stayed a mere idea for far too long. The greatest urge to get the business started came from the liquidation of Air Namibia, where we were employed.
Instead of giving into defeat and disappointment, we chose to take our shared cosmic love and passion for swimwear and self-acceptance to create a proudly Namibian, women-centric swimwear brand. Cheeky came at a time of great loss and sadness but has since grown tremendously and has the potential to fly, above and beyond, and be our legacy.
---
Q: Have you faced many challenges since the establishment of Cheeky? If so, how did you overcome them?
A: One of our greatest learning curves throughout this journey has been going from qualified and skillful pilots to business owners, with little to no knowledge and experience. Not knowing where to start or what comes next is quite daunting. We were incredibly lucky to receive mentorship through NBII, and that adequately equipped us with a sort of checklist for what's needed and aided us to get to where we are now much faster.
Equally, it is essential to recognize your shortcomings as individuals and as a team, and to make the time to upskill. There is no shame in not knowing something, but it will be detrimental to your business if you do not make the effort to learn along the way.
---
Q: What is one thing you wish you knew before starting a business?
A: One of the many things we wish we knew, was how owning and running your own business truly is all-consuming. It seems straightforward and to be expected, however, you do not realize the depth of the commitment until you are fully immersed. This, paired with the realization that the business' success is solely your responsibility, it requires one to quickly learn how to better manage time, what to prioritize, and how to strike a balance between an efficient work life and healthy personal life.
---
Q: Five years from now, where do you see Cheeky?
A: We are avid believers that without risk there will be no reward. We wish to see Cheeky grow into an empire; we wish to include both a men's and children's line in the future and we plan to eventually expand our offering beyond swimwear to enable us to provide our customers a more comprehensive experience.
We want Cheeky to be more than us selling our products; we want this to be a story of community, education, empowerment, and inclusivity.
---
Q: From your experience of running a great brand and business such as Cheeky, is there something you'd like to say to those who have similar dreams to yours?
A: Both myself and B have spent countless years in the aviation industry dominated by men, where we constantly and consistently had to prove our competence and our worthiness to take up our rightful space. Regardless, when asked for advice by those who wanted to join the industry we would always say "just go for it," and now, for those wanting to pursue their entrepreneurial dreams our advice remains the same: just go for it! There is no limit to what one can achieve with the right amount of guts, grace, and gratitude. And, if we (pilots with not a single ounce of business knowledge lol) can do it, so can everyone else. There is room for us all to thrive.
---
"If we can do it, so can everyone else. There is room for us all to thrive."

The Cheek-E-Os
---
Cheeky may have just started out but it's doing quite well. So, if you're looking for great, eco-friendly swimwear for this summer, Cheeky has got you covered.