Beyoncé Haiyambo has been making a name for herself as DJ Don Be. But don't be surprised if you hear people referring to her as "Our very own Uncle Waffles", because just like South Africa's most renowned Amapiano mega-star, the eighteen year old Don Bey seems to be setting herself on the same path to reaching the level of stardom and adoration in the Namibian DJ scene.
As a matter of fact, Uncle Waffles is one of her major inspirations who pushes her to work hard and always believe in her abilities.
---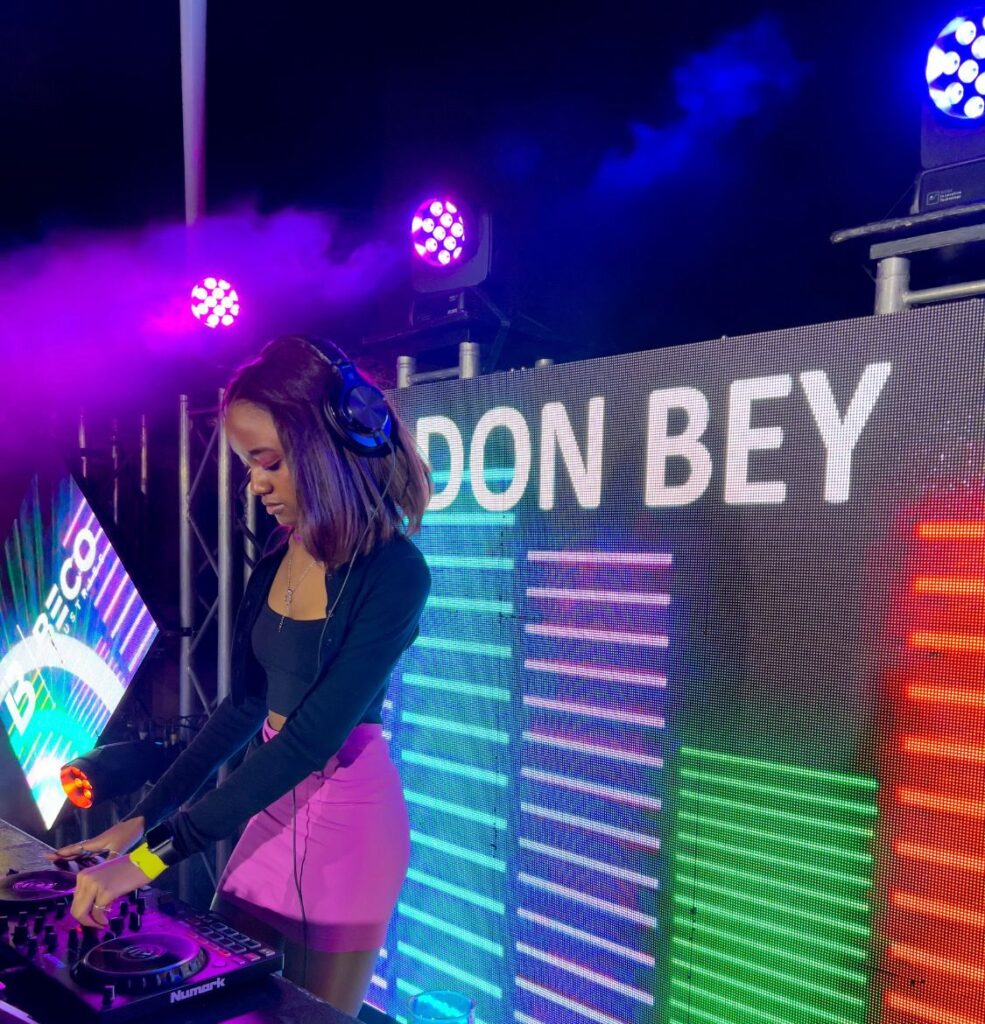 Another big inspiration for her is DJ Kabza De Small because she finds him to be passionate, humble and very goal-oriented — all qualities she tried her best to exude in her early stages of the DJ game. At the time of this publication, she has only played 6 gigs but her immense rise in popularity would make it seem otherwise.
"I definitely owe my rise in popularity as a DJ to my social media following, and my very supportive friends and family," she noted along with her immense gratitude towards all the support she's been getting.
One of the most rewarding parts of being a DJ, she adds, has been receiving and spreading that love, support and joy. "Sometimes I receive direct messages from young girls saying that I inspire them; that makes me so happy."
---
As a matric student this year, she began carving her skill in August with her mentor, DJ Red. Having such a great passion for music, it didn't take her much time to learn but she continues to practice in order to improve her skills. "This December, I plan on getting as many hours of practice as possible and focus on mastering my craft," she said. And this related to her advice for newcomers too: practice as much as you can.
According to her, one has to put in the work and hours into practicing, discovering new music, learning more skills, recording sets and networking. "And do it for the love of music," she went on, "Stay true to yourself and set goals."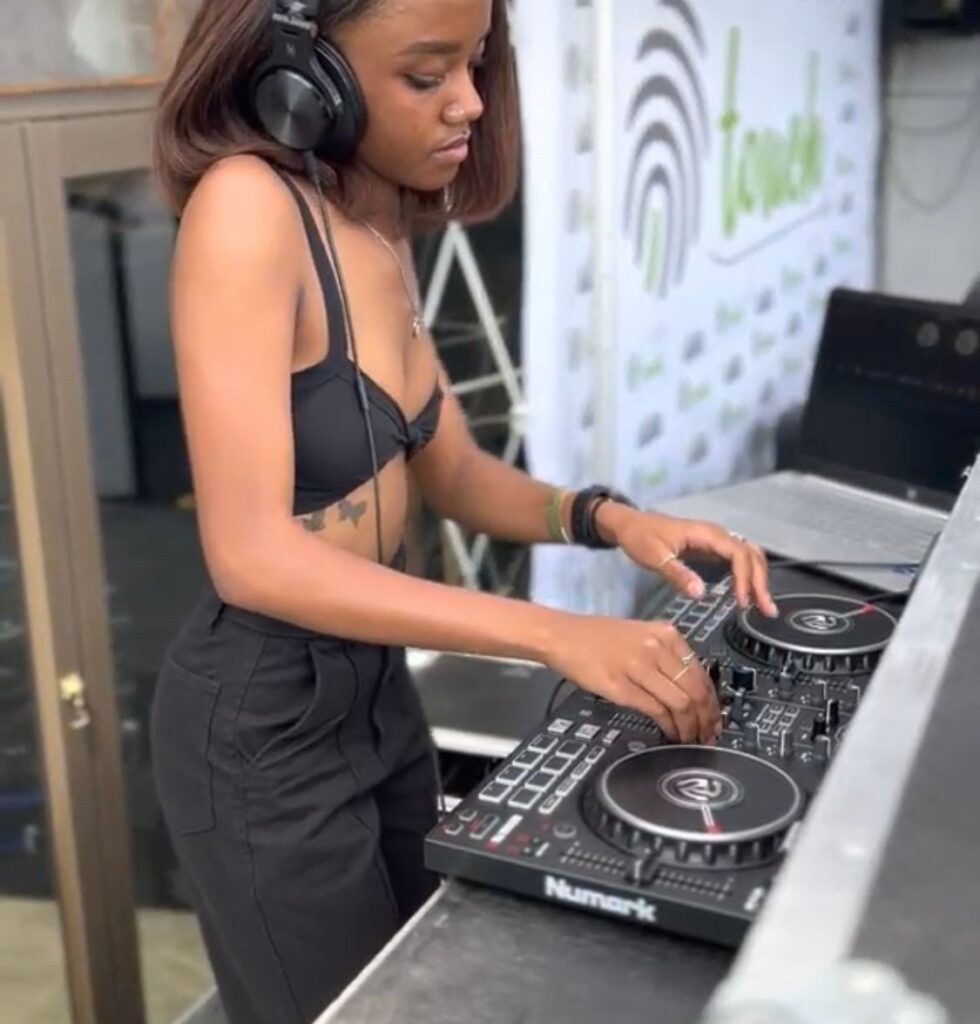 ---
Being shy and soft spoken is actually what motivated her to become a DJ as she is able to use her craft as a communication tool. Her passion shows in her work and she feels that being on the decks allows her to express herself without saying much.
After her sets, she aims to be remembered for an overall great performance that keeps the crowd hyped up with an authentic music selection. She says that is the most important part of being a DJ: to stand out by being your authentic self.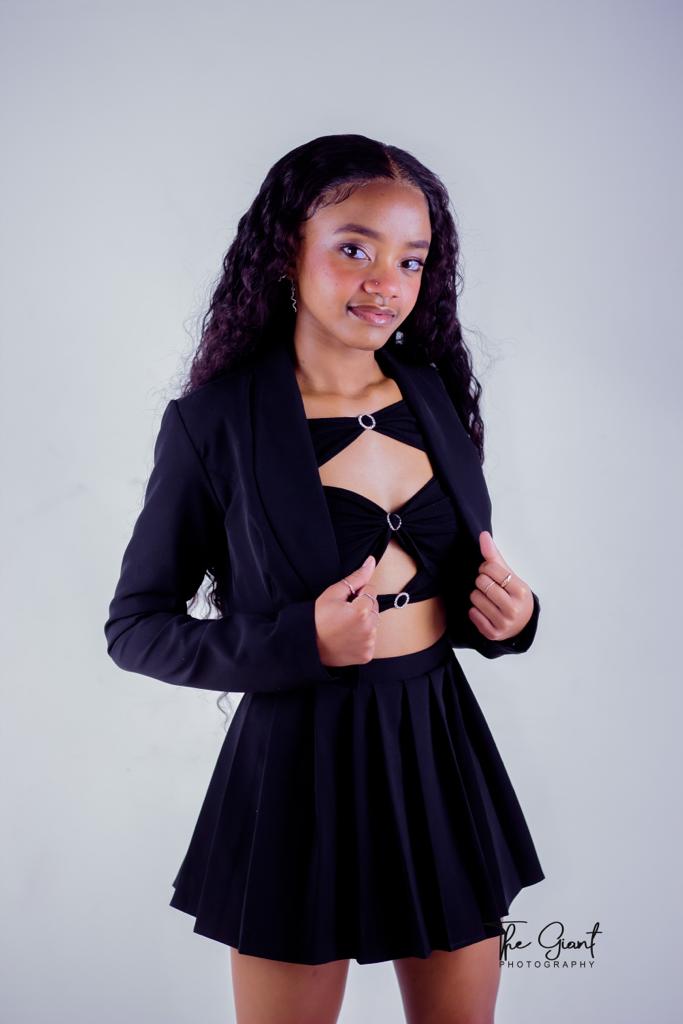 For this festive season, she plans on taking on countless gigs. Beyond that, her goal-oriented mind is set on producing her own music and improving her skills. If you don't catch her in her element this December, serving crowds a performance she would describe in three words as entertaining, impassioned and extraordinary, then the least you could do for those vibes is listen to her Amapiano Mix to light up your December playlist.