---
Though they may not be new to the scene, No Cap Podcast sure is starting to get the recognition it deserves. With the aim of creating a platform where the voices of the youth can be heard and documented, a team of four decided to come together and make this a reality.
---
We asked the team behind the No Cap Podcast a few questions and these were their responses…
Q: What is No Cap Podcast and who are the brains behind it all?
A: The No Cap Podcast is an original Namibian podcast run by Namibians to tell stories of the Namibian people. The podcast consists of a small team of 4 members: Absai Kashe (the executive director of the podcast), Ananias Haimbondi and Tangeni Kwedhi (the hosts of the podcast) and, last but not least, John Ishukeni Kapapero (the creative producer of the podcast, responsible for the video, sound & editing). We chose to venture into podcasting because we wanted to create a platform where the voices of the youth could be heard and documented for future generations.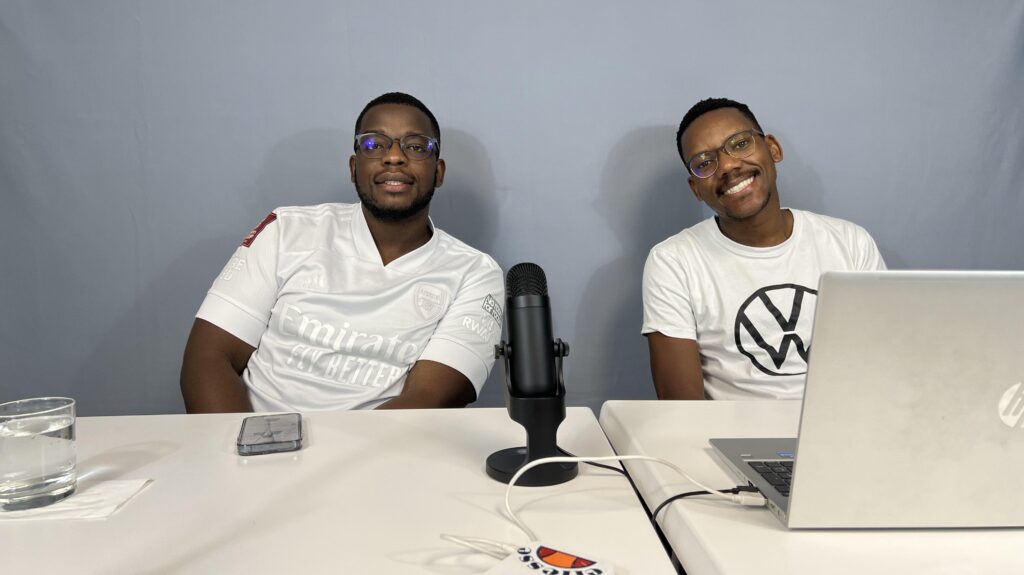 ---
Q: Was coming up with a podcast a long term plan or did you just wake up one day ask yourself, "What if we started a podcast?"
A: Ananias originally had the idea of starting a podcast, which he shared with Absai. Absai then suggested that he find a co-host, leading Ananias to include his close friend and ex-colleague, Tangeni. With their shared background in aviation and IT, and a strong personal bond, the choice to form a team with the two of them was a no-brainer. With Absai's guidance and the complementary skills and chemistry of Ananias and Tangeni, starting the No Cap Podcast was a chance the team just couldn't pass up.
---

Building a podcast takes hard work and dedication, something we are still struggling with on a weekly basis.

The No Cap Podcast
---
Q: Who are your target audience? Is there a specific part of the population you want to reach out to with the podcast?
A: The No Cap Podcast targets the youth as its main audience, but the team does recognize that the issues and topics we discuss are not limited to that group. By covering a range of subjects on the podcast, there is something for everyone to enjoy. This inclusive approach allows the podcast to engage a broader audience and connect with different listeners
---
Q: With the establishment of the podcast show, what are the main topics that you cover that may serve major interest to the audience?
A: Our podcast is dedicated to discussing a wide range of topics, mostly around current events and news, education and learning, pop culture and entertainment, personal development, technology, politics, sports, relationships and dating, plus music, to mention a few.
---
Q: Is the establishment of your podcast something you would like to keep going forward with for the years to come or is it still in its "testing the waters" era?
A: The longevity of a podcast depends on many factors, such as the quality of the content we continue to put out, the level of engagement with our target audience, and the ability to continually provide fresh and relevant content. The plan, however, is to keep this going for years to come.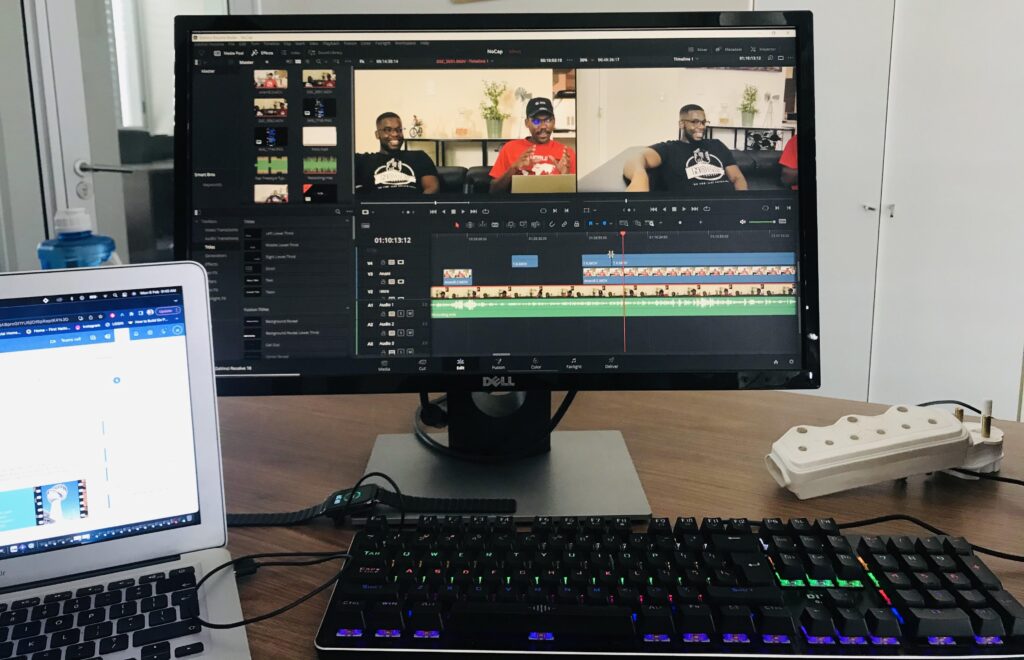 ---
Q: From your experience of running a great podcast such as No Cap Podcast, is there anything you'd like to say to those who have similar dreams to yours?
A: For those who have dreams of starting a podcast, our advice would be to start with a clear idea and concept, try to consistently produce high- quality content for your audience, and keep improving. Building a podcast takes hard work and dedication, something we are still struggling with on a weekly basis.
---
---
If you are a podcast lover and always on the look out for new, cool and informative kinds, do give No Cap Podcast and chance. Besides, its always great to support local right? Wink wink.